Cottonwood AZ (April 17, 2013) – Don Whitcher & the Kings of the Border is a band dedicated to the legacy and legends of Americana and roots music. Armed with an outlaw country attitude, they'll perform a mix of original and cover songs at Old Town Center for the Arts on Saturday, April 27th at 7:30 PM. Opening the show is Cottonwood's own singer-songwriter Dan Engler.
Based in the Verde Valley of Northern Arizona, the Kings of the Border is fronted by Don Whitcher on lap steel guitar and backed by Joe Neri on guitar, Gregg Gould on bass and Wing Ryan on drums.
Don Whitcher is a nationally prominent slide player, whose previous band – Slant 6 Cowboys – charted in the Americana and Roots Country charts. He is a very original and prolific songwriter with a voice that is deep and passionate. Since moving to Northern Arizona a few years ago, he has established himself as one of the best slide guitar and lap steel guitar players in the Southwest.
Joe Neri is well known in the Verde Valley as the front man for his blues band – Blues Dawg. He traces his musical roots to Greenwich Village, where he bought his first guitar in the early 60's during the folk music revival of the time. Weaned on early rock 'n' roll and rhythm and blues, he became a student of Americana and blues music and has devoted much of his music life to the genre.
Gregg Gould moved to the Verde Valley three years ago from Denver, where he was active in the music scene. He is a versatile vocalist as well as a multi-instrumentalist, equally at home on bass, guitar and harmonica, as well as playing various percussion instruments. Gregg and Don originally formed a duet a couple of years ago, which has evolved into the current band. His bass playing style fits perfectly with Don's original style.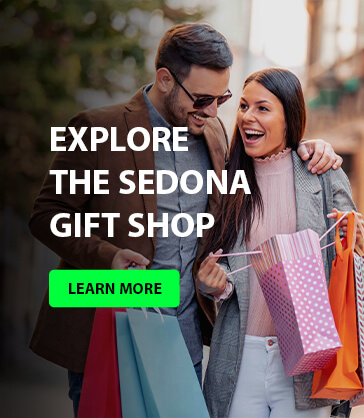 Wing Ryan, a Sedona native, is one of the most versatile drummers in the area, having played everything from world music with Amitabha to fifties classics with the Rifftors, and pretty much everything in between. His minimalist approach to percussion blends perfectly with the Americana music of the Kings of the Border.
Hear one of Northern Arizona's most popular bands in the intimate and elegant Old Town Center for the Arts.
Opening for Don Whitcher and Kings of the Border is the Verde Valley's own renaissance man Dan Engler, editor of the Verde Independent, known for his talents as a writer, photographer, singer-songwriter and storyteller. Dan's songs combine wit, wisdom and an uncanny knack for expressing real-life-truths. His straight-forward fingerstyle guitar playing adds a folksy counterpoint to his rambling, 'down home' lyrics.
Dan's biggest influences are classic singer-songwriters such as Bob Dylan, Steve Earle and Townes Van Zandt. An avid student of music and the icons of folk, rock, and blues, Dan's observations are reflected in the crafting of his songs, flavored with metaphor and experience from his 40 years in Arizona and the Southwest. He will be sharing some of his original songs that will be included in an upcoming CD that he is currently working on. Stay tuned.
Old Town Center for the Arts Is located at 5th Street & Main in Old Town Cottonwood. Tickets Don Whitcher and Kings of the Border are $12 in advance, $15 at the door, and $18 priority. Tickets are available online at showtix4u.com. Tickets are also available in Cottonwood at: Orion Flour Garden Café and Jerona Java Café and in Sedona at Crystal Magic and Well Red Coyote Bookstore. For upcoming events, visit www.oldtowncenter.org. For further information, contact Elena Bullard at 928-634-0940.