By Judy Poe, Assistant Library Director
Sedona AZ (November 1, 2019) – Andrew Carnegie said "A library outranks any other one thing a community can do to benefit its people. It is a never failing spring in the desert." This week, Sedona Public Library brings the community a series of discussions that tackle both serious and timely topics important on local and national levels.
On Monday, November 4 at 1 p.m., the Library partners with Northern Arizona Chapter of Compassion & Choices to present the first of four book discussions focused on the book Finish Strong: Putting Your Priorities First at Life's End by Barbara Coombes Lee, National President of Compassion & Choices. While the topic of death has been studied forever, it is not always a comfortable subject for casual conversation. Coombs has written an important book full of candid and helpful advice for people navigating the final stages of their own or loved ones' lives. If you're interested in talking about the final stages of life and issues such as morality, religion, legislation, medicine, family dynamics, hospice, and palliative care, please join us! This first discussion will focus on chapters one through three, with subsequent discussions taking place November 18, December 2 and 16.
Later that day (11/4/19) at 3:30 p.m., Phoenix author Sue Lefebvre will read from and discuss her 2019 book No More Deaths: Humanitarian Aid is Never a Crime, Saving Lives of Migrants. This book chronicles the response of humanitarians in Southern Arizona to the massive influx of Mexicans and others into Arizona following the passage of NAFTA in 1994. Since 2004, volunteers for the No More Deaths/No Mas Muertes organization have taken life-saving water, food, and first aid to migrants traversing the desert, as well as providing money-exchange, haircuts, phone calls and other important services to deportees at ports of entry. These humanitarian efforts take place while the organization faces down government agencies, endures federal trials, and presses for comprehensive immigration reform. Through narrative stories, emails, meeting notes, and other means, many volunteers have helped Sue Lefebvre tell their story in this important book.
Wednesday evening, November 6 at 6:30 p.m., Sedona's own Honorable Judge Charles B. Schudson will read from, discuss, and answer questions about his latest book Independence Corrupted: How America's Judges Make their Decisions. Independence Corrupted reveals the mounting pressures on very human judges and exposes the new and powerful political corrosion of America's judicial independence. It's sure to be a fascinating discussion. Judge Schudson is a former trial and appellate judge, law professor, and Fulbright scholar.  As an expert on the American judicial system, he has appeared on PBS, NPR, and Oprah, and before the Senate Judiciary Committee.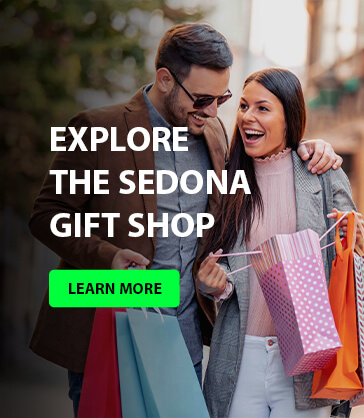 On Thursday, November 7, we are excited to partner with OLLI Sedona-Verde Valley and the League of Women Voters of the Greater Verde Valley to present the PBS documentary film American Creed along with Community Conversations facilitated by Dr. Paul Friedman of OLLI.  The documentary explores whether a unifying set of beliefs, an American creed, can prove more powerful than the issues that divide us. The first screening begins at 11 a.m. in Sedona Public Library's Si Birch Community Room. A second screening takes place later the same day at 6 p.m. at OLLI of Sedona's location, in Sedona Center at Yavapai College, Room 34.  Dr. Friedman will host both events.
American Creed Community conversations are film screenings and scholar-facilitated discussions that mirror the type of conversation former US Secretary of State Condoleezza Rice and Pulitzer Prize-winning historian David M. Kennedy have in the film; one designed to engage Americans in reflection and dialogue about their own part in the American story, and in acting to shape that story for the better.
Sedona Public Library is a 501(c)(3) nonprofit organization. We are grateful for the support of the Friends of the Sedona Library, the City of Sedona, Yavapai and Coconino Counties, businesses and foundations, and individuals like you. Your tax-deductible donation may be sent to: Sedona Public Library, 3250 White Bear Road, Sedona, AZ 86336, or can be made online at www.sedonalibrary.org/donate.