Sedona News: Locals and tourists look forward to the annual events of Tlaquepaque Arts & Shopping Village. Exquisitely curated with attention to history and their entertainment value… these events are some of the most delightful in Sedona. The outside ambiance of Tlaquepaque enhances the decorations, and colorful, large installations—creating a feeling of magnificence. While the actors, musicians, costume characters, acrobatics, decorations, and select vendors, lend an air of excitement seldom experienced today in such a venue. Plus the variety of these productions appeals to diverse audiences of all ages. Tlaquepaque Arts & Shopping Village presents the following upcoming events this fall.
Red Earth Theatre – Kicks off its 10th SEASON with Cyrano de Bergerac by Edmund Rostand, in an adaptation for 8 actors by Kate Hawkes and Scott Coopwood. This famous word-play and sword-play are about love, loyalty, and enduring friendship. Its main character Cyrano is fierce with a pen and notorious in combat. If he can only win the heart of his true love Roxane. Live theatre for the whole family in a unique outdoor setting. September 15-16 and 21-22 at 7:00 p.m. in the Patio de las Campanas in Tlaquepaque. Tickets are $20.00 in advance at showtix4u.com — $25.00 at the door
Flamenco in the Courtyards with Gaetano and Friends – Performances Sundays – Tuesday every week until October 23 in Patio de las Campanas in Tlaquepaque. This Free Event is hosted by El Rincon Restaurante Mexicano. Master guitarist Gaetano and his fellow artists create spirited music — inspiring audiences listening to the flavors of South America; to dance to their melodies on the open patio. Relax and enjoy these magical performances table-side with your favorite beverages and salsa from the restaurant's outside bar.
1st Friday in Tlaquepaque's Galleries – A fun way to experience Sedona's Art Scene is to enjoy gallery receptions on the first Friday of each month in Tlaquepaque. Music, poetry, wine tasting, and treats await, as you immerse yourself in the work of renowned artists from Sedona and around the world. These delightful receptions often allow you to meet some of your favorite artists in person and connect with their inspiration.
Galleries participating are Eclectic Image Gallery, Honshin Fine Art, Mountain Trails Gallery, Ken Rowe Fine Art Gallery, Andrea Smith Gallery, Azadi Fine Rugs, AZadi Navajo Rugs, Sedona Carre D'Artistes, Vue Gallery, Quilts Ltd. Gallery, Kuivato Art Gallery, Navarro Gallery, and Renee Taylor Gallery
HOWL-O-WEEN DOGGIE COSTUME PARADE – Sunday, October 16th, 1 p.m. – 3 p.m.
Seize an opportunity to show off your canine partner in style. Or simply come for the Show! This parade is not to be missed if you're a dog lover. The costumes paired with personalities will warm your heart and create unforgettable memories. Prize categories include Doggone Cutest, Craziest Canine, Leader of the Packs, and Business Big Dog.The parade begins at the fountain at Calle Independencia at the back of Tlaquepaque.
$100 prizes will be awarded for each category. Floats not exceeding 2 feet wide by 4 feet long by 4 foot high are permissible for groups and businesses. Sponsored by Bowwow Sedona ~ Benefitting The Humane Society of Sedona
Register online at: humanesocietyofsedona.org  $10 individual entry fee, $15 for groups/families, and $20 for businesses.
MARIGOLD MURAL PROJECT – Saturday, October 29 — Wednesday, November 2nd,
11 a.m. – 5 p.m. daily – In honor of Old Souls' Day or Day of The Dead, Tlaquepaque recreates a visual ritual celebrating a tradition of the indigenous people of Mexico. Come with a memory or feeling to paint, a photograph or printed words to pay tribute to a lost loved one on the 26-foot-long community remembrance wall. People and animals have been reflected on these murals, and you don't have to be present to submit a tribute. You may email a 4-inch by 6-inch drawing, poem, or photo to visitorinfo@tlaq.com and they'll include it on the mural.
*Paints and brushes will be provided on-site with murals from the previous years on display for viewing and inspiration.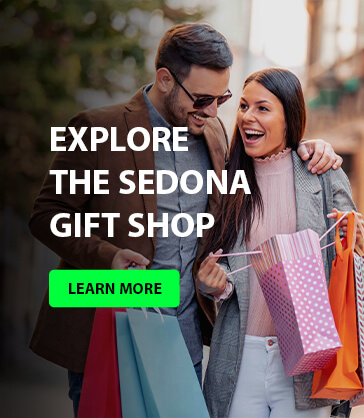 DAY OF THE DEAD – Saturday, October 29 – Wednesday, November 2nd, 11 a.m. – 5 p.m.  Immerse yourself in this five-day event with special performances on the 29th of October. Impressive large-scale installations and vignettes are showcased throughout Tlaquepaque to commemorate Mexico's Dia de Los Muertos. Remember loved ones and celebrate their lives while enjoying beautiful altars of Mexican culture and heritage. Remember to participate in the Marigold Mural Project while you're there. Free Events include sugar skull making, musical entertainment, and dance performances.
Tlaquepaque Arts & Shopping Village
336 State Route 179, Sedona, AZ 86336
Open Monday – Thursday 10 a.m. – 5 p.m. 
Friday – Saturday 10 a.m. – 6 p.m.