Sedona AZ (October 20, 2017) – Dia de los Muertos, or Day of the Dead, Mexico's ever-popular celebration honoring those who have passed on, is fast becoming a North American phenomenon. In Sedona this spectacular event occurs every year at Tlaquepaque Arts & Crafts Village. Now in its seventh year, the Day of the Dead will take place on Saturday, October 28th from 2:00 to 8:00 pm. Be sure to bring family, friends and young ones for an unforgettable cultural and entertainment extravaganza.
Traditionally, Dia de los Muertos often starts weeks in advance of the day. As part of the observance, families gather to create special shrines in the home and prepare personal offrenda or offerings, like pan de muerto, a special Day of the Dead bread, sugar skulls, candles, cempasuchil flowers, papier mache skeletons, and plates of favorite foods in remembrance of loved ones who have died. It is believed that their spirits consume the essence and the aroma of the foods that are offered. When the spirits depart, the family, friends and neighbors who remain share the food together in celebration.
In keeping with this tradition, Tlaquepaque, Sedona's striking Mexican-inspired arts village, will be dramatically transformed with thousands of candles, papier mache katrinas, splashing fountains exquisitely decorated, and beautiful altars ready to receive personal offrenda, like photos or favorite foods for example, in honor of departed relatives and friends. Patio del Norte will have a beautiful traditional altar set up to receive your offrenda again this year.
[soliloquy id="40741″]
And that is just for starters! The Day of the Dead celebration is jam packed with entertainment and fun for everyone, including free face painting in Calle independencia and Tlaquepaque North, a Day of the Dead inspired shopping mercado, traditional Day of the Dead delectable edibles in Calle Independencia, a live Day of the Dead bride and groom in the chapel, and the huge crowd favorite, over-the-top fire dancing performances. Costumes are encouraged! Plan to spend the entire day! See the full Day of the Dead entertainment listing below.
New this year is an exciting contest between three highly talented local florists who will painstakingly create their own version of a Day of the Dead altar for cash prizes. Look for the contestants by location: Bliss Extraordinary Floral in Patio Azul; Sedona Mountain High Flowers in Tlaquepaque North and Jazz Bouquet Floral in Patio de Las Campanas.
An esteemed panel of judges will determine the winners who will be announced at 3 pm. Judges include: Sedona Mayor Sandy Moriarty; Diego Colivero, owner of Feliz Navidad; Ken Heflin and Jim Bullock, owners of Events by Showstoppers; Wendy Lippman, general manager and resident partner of Tlaquepaque; and Barbara Mendez, Academic Advisor at Northern Arizona University.
Be sure to avoid the crowds and use off-site parking at 401 Jordan Road and the Uptown municipal parking lot at 260 Schnebly Road. There will be a free continuous shuttle from 2 pm to 9 pm.
Day of the Dead Entertainment Line-Up Saturday, October 28, 2 to 8 pm
Anthony Mazella, 2-4 pm, Patio del Norte: Virtuoso guitarist, recording artist and producer will blow your mind with his masterful and impossibly versatile guitar riffs. GUITAR magazine voted him "one of the top 10 guitarists" in the country.
Andres Martinez and Friends, 2-4:30 pm, Patio de las Campanas: Enjoy their up-beat Afro-Caribbean rhythms, relaxing, soothing flamenco and samba sounds, and the easy-to-dance-to rhythms of Latin percussion. A perennial Tlaquepaque favorite!
Ballet Folklorico Quetzalli, 3 and 4 pm, Plaza de la Fuente: Enjoy these gifted, multi-generational dancers in their brightly colored costumes that become a swirl of colors as they tell stories of traditional Mexican village life through dance.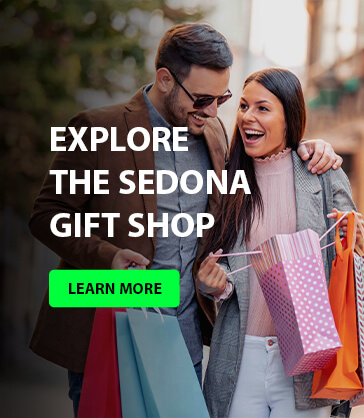 Guitarist Gabriel Romo, 4-8 pm, in the Chapel: Venture to the intimate setting in the Chapel to hear this exquisite Spanish guitar instrumentalist, inspired by flamenco, Latin soul and a touch of Jazz.
Live Day of the Dead bride and groom in the Chapel during Gabriel Romo's performance, 4-8 pm.
Gaetano Frankel Duo 4:30-7 pm, Patio de las Campanas: Another Tlaquepaque favorite brings to life the musical culture of Spain and Mexico in heart-pounding flamenco numbers.
Eric Miller on flamenco guitar, 5-8 pm, Patio del Norte: This Sedona-favorite virtuoso guitarist will take you to fantastic places with his versatile repertoire of traditional and original musical numbers.
David Merino Duo, 5-8 pm, Tlaquepaque North: Enjoy this gifted guitarist and his sultry sounds with a Mediterranean influence.
Violinist Teresa Joy, 5-8 pm, Patio de las Rosas: Daughter of virtuoso and world renowned flamenco guitarist, Esteban, Teresa Joy plays violin with her father and solo. Her high energy, screaming numbers are a joy to witness!
Thrilling Fire Performances start at 6 pm at Tlaquepaque North and 7 pm at Tlaquepaque South. Stick around for these dazzling dances with fire!
For kids and adults who want to really get into the mood, be sure to check out the Day-of-the-Dead-themed face painting in Calle Independencia and Tlaquepaque North. Faces become literal works of art and you may want to stay in character for a while! And for the younger ones there will be super-fun sugar skull painting in Patios del las Campanas from 2-5 pm.
If you get a little hungry, visit "El Mercado" where you can feast on agua frescas and fresh churros, traditional Day-of-the-Dead bread, cookies, taquitos and hot chocolate. There will be several artisan booths vending popular Day-of-the-Dead merchandise as well.
Home to more than 45 boutique shops and world-class galleries, and five restaurants, Tlaquepaque, the Art and Soul of Sedona, now in its 45th year, is located at 336 State Route 179 in Sedona, Arizona. It is open daily at 10:00 am. For more information call (928) 282-4838, visit: www.tlaq.com.