Centuries-old indigenous tradition meets cutting edge modern dance…
Sedona AZ (April 7, 2016) – The Sedona Chamber Ballet and Pamela Taylor Photography present an invigorating, creative afternoon with indigenous, award-winning, contemporary dance troupe Dancing Earth and Sedona-based Havasupai Shaman Ugualla.  Recently noted in Dance Magazine as one of the "Top 25 to Watch" and a winner of the prestigious National Dance Project Grant,  Dancing Earth, led by artistic director Rulan Tangen, performs their original work "Seeds: RED GENERATION" at the Sedona Hub April 17th at 2 p.m.  Dancing Earth is passionately committed to indigenous contemporary dance as primal movement, "blood memory in motion" that speaks to all beings and illuminates issues of cultural, historical, mythic and spiritual relevance.
Uqualla is excited to take part in this contemporary performance art event honoring native lore and traditions, "Rulan has taken the artistry and vision of the native spirit, lands and ancestry into an evolved dance performance.  I am most honored to present her to the people of Sacred Red Rock (Sedona) lands," says Ugualla.  
Seven years ago Rulan Tangen initiated a multi-year vision of eco-advocacy performance rituals called "From Origin-Nation to Re-Generation: Roots and Seeds." These performance rituals are grounded in the wisdom of indigenous land stewardship; ecology is expressed as weaving relationships among all humans, earth, water and sky.  Dancing Earth musicians, dancers, videographers, and designers represent 30 global indigenous nations from Hopi to Blackfoot, Dine to Tewa,  Mayan to Maori.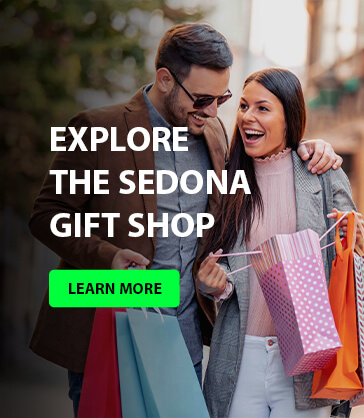 This latest work in the cycle, "Seeds: RED GENERATION," came about by the urging of inter-tribal elders who were concerned about indigenous protest rallies at the recent Climate Change summit in Paris.   This production embodies themes of water as essence of creation, cultural roots, seeds of ancestors and plants and foods as expressions of reciprocity with the elements.  Choreographer Tangen gathers multiple perspectives into a shimmering mosaic. "Seeds: RED GENERATION" features a small cast of four female indigenous dancers including  Rulan; Jicarilla Apache basket weaver/tribal health worker Anne Pesata; Natalie Benally (Gallup performing arts teacher and Dine speaker featured in "Finding Nemo"); and, Lupita Salazar (a New Mexican  farmer with a Masters degree in sustainability). 
This will be no ordinary experience where you sit and watch dancers on a distant stage.  Instead, you're invited to not only walk among Ugualla and the dancers as they chant, drum, and move but also to become part of the performance ritual in a journey of song, dance, scent, taste and body percussion.  Along the way, everyone engages in sustainability experiences such as seed exchange, seed ball making and visual arts including collective writing and drawing.  
Join Dancing Earth in their one Sedona performance as they whirl through the Southwest presenting to First Nation people and prior to the debut of "Seeds:RED GENERATION " in Phoenix.
Dancing Earth. One performance only!  Sunday April 17 at 2 PM at the Sedona Hub.
Tickets $17 online https://tickets.shovation.com/eventperformances.asp?evt=262;   $20 at the door
For more information contact: Winnie Muench at sedonachamberballet@gmail.com 928-554-4059