Camp Verde News – Camp Verde Community Library is pleased to join a dozen other Verde Valley organizations participating in the AZ State SciTech Festival 2023. Starting Thursday, February 2 at 4:00p, the Children's Library will host 5 weeks of hands-on STEAM activities for children and families ages 6 and up.
This year Verde Valley SciTech participants are focusing on one theme per week. Activities taking place all over the valley are designed to support informal learning experiences around the natural environment, human history, growth and opportunity, exploring the night sky, and sustainability. The library's events are scheduled on different days and times as follows:
Thursday, February 2 at 4:00p at the Library, Flood Safety: Floods are the most common natural disaster in the US. Engage in a hands-on activity to learn about flood safety and how to be ready when facing an emergency.
Friday, February 10 at 1:00p at the Verde Valley Archaeology Center, Ancient Culture of the Verde Valley: Learn about some of the human history of the Verde Valley through excavation of sites, analysis of artifacts, and other physical remains.
Saturday, February 18 at 1:00p at the Library, Solar-Powered Car: Use hands-on skills to build your own miniature solar-powered car and your creativity to customize it. Learn about some the benefits of solar energy.
Thursday, February 23 at 4:00p at the Library, Astronomy Basics 101: Learn to follow the moon in its different phases, learn facts about astronomy, and discover constellations visible in the February night sky.
Thursday, March 2 at 4:00p at the Library, Art – Reduce, Reuse, Recycle: practice sustainability while creating an art project to take home.
Scan the QR code for a complete calendar of Verde Valley SciTech Events.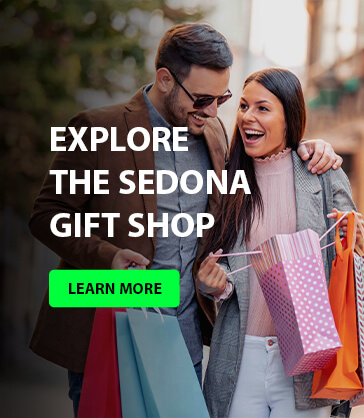 The Arizona SciTech Festival is a statewide celebration of science, technology, engineering, and math (STEM or STEAM when you include the arts) held annually in February and March. Through a series of over 1,000 expos, workshops, conversations, exhibitions, and tours held in diverse neighborhoods throughout the state, the Arizona SciTech Festival excites and informs Arizonans from ages 3 to 103 about how STEM will drive our state for the next 100 years. Learn more at https://scitechinstitute.org/arizona-scitech-festival.
Camp Verde Community Library is located at 130 N Black Bridge Road just off Montezuma Castle Highway in Camp Verde. The library is open Monday-Thursday 8:00a-7:00p and Friday-Saturday 9:00a-5:00p. For more information about this or any other library program visit the library's webpage at https://www.campverde.az.gov/cvcl or call 928-554-8380 during library open hours.