Sedona News – Friday, October 6, at 7 p.m. the curtain rises on Emerson Theater Collaborative's deeply moving production of the Tony Award-winning play Indecent.  Written by Pulitzer Prize-winning playwright Paula Vogel, this deeply moving play was inspired by the true events surrounding the controversial 1923 Broadway debut of Sholem Asch's God of Vengeance—a play seen by some as a seminal work of Jewish culture, and by others as an act of traitorous libel.
Time Out New York hailed the show as "captivating and gorgeous," and the NY Daily News called it a "heart-stirring reminder of the power of art."
Indecent was inspired by a play written more than 100 years ago yet it couldn't be more timely.  The plight of immigrants, artistic censorship, homophobia, anti-Semitism, and the belief that art matters and that love is love are explored in this haunting show.  The plot follows the actors who risked their lives and careers to perform Asch's play at a time when art, freedom, and truth were on trial.
Even though the play is about censorship, homophobia, and persecution, Indecent is also astonishingly exuberant because as the celebration of the art of making theatre, it is filled with joyous songs and dances.
This production is directed by Gabrielle Kurlander who is a  theatre director and actor with decades of experience in all aspects of performance and theatrical production. Productions directed by Gabrielle have earned six AUDELCO Awards for Excellence in Black Theatre, including Best Director. She worked for over 30 years as a member of the Castillo Theatre in New York City, acting in and directing political, avant-garde, and multicultural plays and musicals. Her many directing credits include Castillo's Sally and Tom (The American Way) and New Federal Theatre's production of Dr. Du Bois and Miss Ovington and The 1619 Project, One-Act Festival at the Bishop Arts Theatre Center.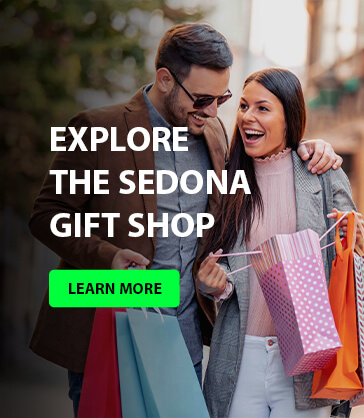 Cast members include Elie Benhiyoun, Brad Burgess, Jerry Goralnick, Jeremy Goren, Emma Harris, Cathy Salit, and Shoshana Wilder.
Performances take place on Friday, October 6 at 7 p.m. and on Saturday, October 7 at both 2 p.m. and 7 p.m.  There are mature themes and parental discretion is advised. Indecent will be performed at Brady Hall on the Verde Valley School Campus located at 3511 Verde Valley School Rd in Sedona. Tickets are $35 in advance and $45 at the door and can be purchased at www.Emersontheatercollaborative.org or by calling (860) 705-9711.
This production was made possible by the following grantors and partners: The City of Sedona, All Stars Project, The Arizona Community Foundation of Sedona, Arizona Commission on the Arts, Sedona Monthly, Ace Home Services, and the Arts Academy of Sedona, AZ Wine Crawler
The Emerson Theater Collaborative (ETC) was established on April 4, 2016, as a new professional theater company to serve Sedona Arizona (Village of Oak Creek) with innovative and thought-provoking theatrical productions.  Their mission is to serve youth, community, and artists with an emphasis on diversity by producing innovative and exhilarating theater. By exploring timely themes and issues through original works and modern theatrical classics, ETC develops and nurtures emerging and professional artists by collaborating with, businesses, our community, and the Emerson College Network of alumni and students. You can find out more information about Emerson Theater Collaborative by going to www.EmersonTheaterCollaborative.org