By Dr. Marta Adelsman
Sedona AZ (July 13, 2012) – I hurriedly removed a couple of lemons from my refrigerator, intent on using them for a dish I wanted to cook.  As I held them in my hand, I suddenly felt captivated and overwhelmed by their beauty. I gazed at them, and gratitude welled up inside me as their inner essence reached out and grabbed my heart.
You have probably had experiences like that. You've undoubtedly observed a sunset, or a tree, or the red rocks. The sight created a vortex of wonder that drew you in and you forgot, for a moment, whatever had been worrying you, frustrating you, or otherwise occupying your attention. You just had to stop and breathe in the beauty.
How easy it is to get caught up in the rush of living life – caring for home, work, family and finances. I often forget to take these mini-vacations and to open myself to the wonder and magic inherent in the regular and mundane tasks of daily living.
The belief that something in my experience should be different than it is inhibits my gratitude. I am unable to feel thankfulness if I harbor thoughts that my husband, Steve, for example, should do something differently; or that I should have done more; or that my sons should…whatever.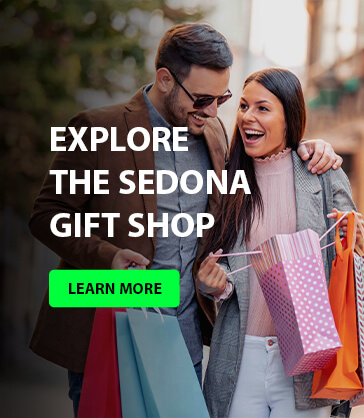 Where you place your focus determines your ability to feel grateful. Do you dwell on what's wrong or difficult in your life and circumstances? Maybe you find yourself whining and complaining to others about the awfulness of your situations, circumstances or relationships. By carping about it, you drive your frustration and dissatisfaction deeper. You then perpetuate a cycle: you complain, your dissatisfaction escalates, you complain more, your dissatisfaction escalates – you get the point.
I invite you to focus on the aspects of your life that go well. Choose to fix your thoughts on what makes you content, no matter how small. Keep your thoughts there with thankfulness until you notice a trickle of joy inside you. Let your gratitude grow until that trickle becomes a waterfall.
As I write this, I'm looking out of my office window. The brilliant gold color of the maple tree across the street grabs my attention. It captivates me enough that I'm going to stop writing now. I will take a mini-vacation to allow the grandeur of that gorgeous tree to lift my spirits.  
Dr. Marta coaches others toward more joy and gratitude. You can e-mail her at drmartacoach@gmail.com or call 928-451-9482.
Dr. Marta's Schedule for July:
Awake and Aware Class: The Gender Difference
Saturday, July 14, 1-2:15pm, Jerona Java Cafe, Cottonwood
Awake and Aware Class: The Four Agreements
Saturday, July 28, 1-2:15pm, Jerona Java Cafe, Cottonwood
Chat 'n' Chew: Handling Emotional Downers
Tuesday, July 31, 2:45-4:00pm, Jerona Java Cafe, Cottonwood