Sedona AZ (January 8, 2014) – Bo Montenegro and Maria Lucia Sauer offer a unique workshop in magical Sedona, Arizona this February. Let go of old imprints and embrace new ways of living. This workshop invites you to meditate on the changes you wish to make within yourself, the unconscious imprints you want to let go and which new ways of being you want to live by moving forward.
Practice meditation, shamanic journeys, shape shifting and healing with intention focused through your hands, to become conscious and to attain the new programs you want to imprint in your life. Join Maria and Bo from Sunday-Friday February 16-21, 2014 for a life changing experience.
Maria Lucia has been practicing and teaching Healing for the last 30 years and she says, "I am deeply touched by the knowledge of the Hopi Indians, and my faith and the possibility of living the power of Creator in my Heart in my everyday life, became my practice."
Bo Montenegro facilitates lectures and workshops on Tibetan Buddhism (Philosophy and Meditation) and the Hopi ways (magic, folklore and lore). Bo believes (says) that, "The combination of these two ancient cultures and traditions are in fact a potent medicine to understand and to connect with the deeper part of self, and the energy field that surrounds us."
The fee for this five-day workshop includes: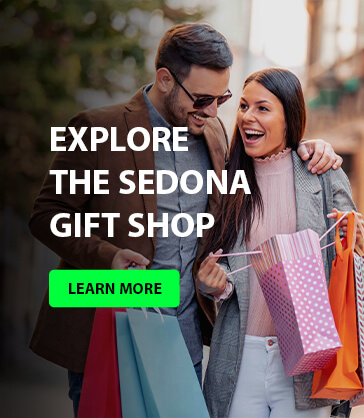 The workshop itself and room/board (Three meals a day, breakfast, lunch and dinner) at Angel Valley Spiritual Center and all the venue attractions; Such as three labyrinths, Oak Creek's natural pools, several vortices areas for meditation and a beautiful landscape to be explored mindfully.
Roanna Jackson, a Grandmother of the Hopi First Mesa will be visiting us for one morning, sharing her gifts as a Medicine Women and storyteller.
What's not included in the workshop: Air transportation and Shuttle bus (round trip) from Phoenix Sky Harbor International Airport to Angel Valley Spiritual Center in Sedona.
Sign up before January 16, 2014 for the discounted price of $1350 ($1500 after January 16, 2014) Deposit: $500 via PayPal. Balance of $850 is due February 2, 2014. Register at www.BoMontenegro.com or call 520-954-0603 for more information.