Cottonwood AZ (November 22, 2013) – Kick off the Holiday Season by enjoying a concert of Christmas music and other musical selections at the Cottonwood Community Band's Concerts in Sedona and Cottonwood. The Sedona concert is December 1st 3 PM program at the Rock of Ages Lutheran Church, 390 Dry Creek Road in Sedona. The band will repeat the concert on December 8th at 3 PM in the Cottonwood Recreation Center 150 S. 6th St. in Cottonwood. Both concerts are free and open to the public.
The concert's title is taken from Sean O'Loughlin's arrangement of festive carols that gives a symphonic treatment to familiar melodies. One of the highlights of the program is the premiere of 'Twas the Night Before Christmas composed for the band by Cottonwood composer, Sy Brandon. Brandon was commissioned by the Arizona Commission on the Arts to compose a band composition for the Arizona Centennial. He also was a semi-finalist in the 2013 American Prize for band composition. Bruce Wymore of Sedona is the narrator for the performance.
Arrangements of Carol of the Bells and Victor Herbert's March of the Toys are also included in the Christmas portion of the program. The audience will be invited to participate in a Christmas Sing-a-long as well. A mixture of When the Saints Come Marching In and Handel's Hallelujah Chorus occurs when the band plays The Saint's Hallelujah, made famous by the Canadian Brass.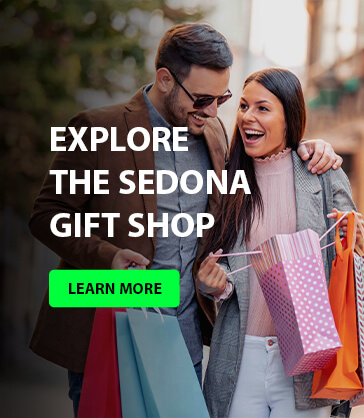 Several non-Christmas selections are included on the concert. The band's flute section is featured in Richard Maltby's Flight of the Flutes, a jazzy composition in a fast tempo. Overture Jubilate by Dennis Akey is a composition that was commissioned by the Desert Vista High School Band Program and the Altadena Middle School band families to honor the career of Will Norris, who retired from teaching in that school district in 2012 and who is now the Cottonwood Community Band's conductor. The composition is based on Mozart's Horn Concerto No. 3 since Norris is a Horn player.
Two other compositions will stir the emotions of the audience. The fanfare from Richard Strauss' tone poem Also Sprach Zarathustra that was used as the theme for Stanley Kubrick's film, 2001 A Space Odyssey, and Reinhold Gliere's Russian Sailor's Dance are sure to be crowd pleasers.
The Cottonwood Community Band, under the direction of Will Norris, consists of instrumentalists from the Verde Valley and Sedona. The members range in age from high school students to retirees. The band rehearses on Monday evenings from 7-9 PM at the Cottonwood Middle School Band Room 301. New Members are always welcomed. Visit the Cottonwood Community Band on the web at http://cottonwoodcommunityband.org.