Sedona AZ (September 29, 2017) – On Thursday, October 12th, at 6:30PM, Inspiration of Sedona will present a free, public screening of the award-winning Just Eat It: A food waste story documentary. This will be followed by an open, public discussion with Harvey and Julie Grady, the founders of Cornucopia Community Advocates, a local non-profit group that started the Verde Valley Food Bank, the Bountiful Kitchen, and numerous other food insecurity and waste recovery programs.
We all love food. As a society, we devour countless cooking shows, culinary magazines and foodie blogs. So how could we possibly be throwing nearly 50% of it in the trash?
Filmmakers and food lovers Jen and Grant dive into the issue of waste from farm, through retail, all the way to the back of their own fridge. After catching a glimpse of the billions of dollars of good food that is tossed out each year in North America, they pledge to quit grocery shopping cold turkey and survive only on foods that would otherwise be thrown away. In a nation where one in 10 people is food insecure, the images they capture of squandered groceries are both shocking and strangely compelling. But as Grant's addictive personality turns full tilt towards food rescue, the 'thrill of the find' has unexpected consequences.
Featuring interviews with TED lecturer, author and activist Tristram Stuart and acclaimed author Jonathan Bloom, Just Eat It looks at our systemic obsession with expiry dates, perfect produce and portion sizes, and reveals the core of this seemingly insignificant issue that is having devastating consequences around the globe. Just Eat It brings farmers, retailers, inspiring organizations, and consumers to the table in a cinematic story that is equal parts education and delicious entertainment.
After the film, the founders of Cornucopia Community Advocates, Harvey and Julie Grady, will join a public discussion about local food waste and recovery, and be available to answer questions. Leslie Fox, Cornucopia's Verde Valley food recovery coordinator will also join the discussion. This year Cornucopia has launched a duplicatable and sustainable Food Recovery Program which establishes food transfer linkages between farmers, grocery stores and restaurants to supply additional food (that would have been wasted) to local food assistance programs in the Verde Valley and the Quad Cities areas.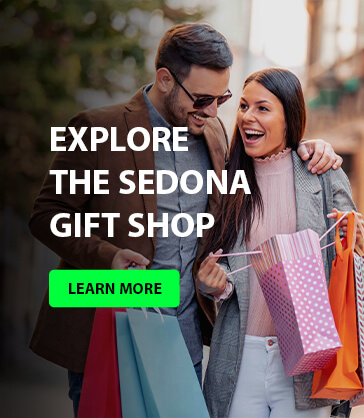 Inspiration of Sedona is showing the Just Eat It documentary as the beginning of a new direction for its monthly gatherings. The intention is to show inspiring films focussed on what we can do, and connect them to what is already being implemented locally in our community, starting with the top individual solutions taken from the ranked list in Paul Hawken's new book, Drawdown: The most comprehensive plan ever proposed to reverse global warming, (drawdown.org/solutions-summary-by-rank). Reduced food waste is the number 3 top ranked solution that contains significant, easily applicable action components for individuals.
The Inspiration of Sedona meets on the 2nd Thursday of each month. It is a non-profit, open meeting group, that strives to work together collectively for the betterment of ourselves, our communities, and the world. Its current format involves presenting inspiring and personally empowering events about the environmental and socially related issues we're collectively facing, followed by interactive discussion. It is a member of the Sustainability Alliance, (sustainabilityallianceaz.org,) which is a coalition of local non-profits who are dedicated to illuminating a path toward a sustainable Verde Valley/Sedona Region, and which offers a free Sustainable Business Certification Program (sustainabilitycertifications.org.)
Please be a part of the inspiration on Thursday, October 12th, at 6:30PM, at the Church of the Red Rocks, 54 Bowstring Drive, Sedona, to watch the award-winning Just Eat It documentary, meet and talk with Harvey and Julie Grady, the founders of Cornucopia Community Advocates, and Leslie Fox, Cornucopia's Verde Valley food recovery coordinator. Help discover together ways to live lighter on our planet. For more info:
email: info@inspirationofsedona.org
Website: inspirationofsedona.org
Facebook: facebook.com/inspirationofsedona
928-284-4021
The Inspiration of Sedona gatherings take place in the basement at the Church of the Red Rocks. (From Hwy. 179, turn onto Bowstring Drive, and then turn right at the first driveway, and park in the small parking lot opposite the double doors to the basement, or in the upper parking lot if full.)