Sedona AZ (April 14, 2016) – Phase One of the Sedona Bike Skills Park located within Posse Grounds Park began on Monday, March 14. Following an extensive design phase of the Bike Skills Park, the city entered into a contract with Baniki Construction for the building of Phase One, which will be completed by Friday, April 29.
The Bike Skills Park will be a fun location for mountain bike riders to ride, visitors to practice on Sedona terrain and beginner bikers to learn the necessary skills required for mountain biking. Phase One consists of three of the nine features anticipated to be included in the Bike Skills Park once final construction is completed in the years to come. The following three features are being built in Phase One and will be created for multiple skill levels of riders:
A Flow Trail, which is a downhill trail that provides a terrain-induced roller coaster experience with little pedaling and braking necessary. The rolling terrain, banked turns and various jumps create a sensation of rhythm and flow as the rider descends the trail.
A Tech Flow Trail, which is a downhill trail with various natural and manmade technical trail features teaching skills required to ride over obstacles that a rider may encounter on a forest trail.
A Pump Park, which is a series of closed loops with rollers and berms designed to be ridden without pedaling. The rider enters with some momentum and then shifts their weight to pump, or push down, into the dips and then pull up before the crest of the mounds to produce forward motion.
In October 2013, City Council approved to move forward with developing a design of the Bike Skills Park. The Bike Park Work Group, comprised of cycling enthusiasts dedicated to making the idea of a bike park in Sedona a reality, helped to identify the ideal features of the park and also raised $37,000 for design. With the design costs provided, City Council allocated $110,000 for construction of Phase One. City Council has also committed to $10,000 a year in anticipated maintenance costs.
"We see it as such an asset to have partnered with such valuable members of the community to make a park that will truly be world class," said Rachel Murdoch, Parks and Recreation Manager, City of Sedona.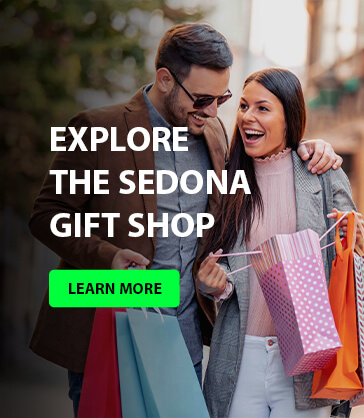 Regarding future phases that will incorporate the six other features, they are included in the design and will be completed when funding becomes available, said Murdoch.
"I am very excited. Prior to construction, progress was measured by meetings, fundraising, documents and contracts. Seeing actual trail construction is much more tangible and rewarding," said Doug Copp, Bicycle Coordinator, City of Sedona and also a member of the Bike Park Work Group.
For more information on this project and other parks related activities, please visit www.SedonaAZ.gov/Parks.