Sedona AZ (April 7, 2014) – On Thursday April 17th at 6:30pm Red Ribbon Member of the International Feng Shui Guild, Jan Walsh, will give a lively free talk at AZADI Fine Rugs Tlaquepaque "Manifesting the Life you Want Through Feng Shui." A Eastern practice with an history over 300 years, the art of Feng Shui centers around creating an home to nourish and support your energy.
A diverse range of celebrities including Donald Trump, Bill Gates and Oprah Winfrey are all proponents of Feng Shui. Companies such as Cola Cola, Sony and Shell to name a few – all use Feng Shui practices for their businesses.
Feng Shui practitioners believe that our living and working environments reflect our personal strengths and challenges … and that by making these environments inviting, stimulating, and comfortable, we can attract romance, generate wealth and even land a dream job.
After 25 years in graphic design and visual merchandizing, Jan Walsh refocused her career towards new concepts in interior design, Feng Shui, and energy work in 2000. Her certifications are in Interior Re-design, Realty Enhancement, and she is an active Red Ribbon Member of the International Feng Shui Guild. Through her affiliation with the Interior Arrangement and Design Association, she consulted with HGTV on an episode of Decorating Cents filmed in Denver. While a student of His Holiness Grand Master Professor Lin Yun, she traveled to China to further her Feng Shui education. Among other teachers, she has mentored with Black Sect Feng Shui expert Katherine Metz. After starting her career in Colorado, Jan continues her Interior Re-design, Realty Enhancement, Feng Shui, energy work of Bau-biology and dowsing in Northern New Mexico.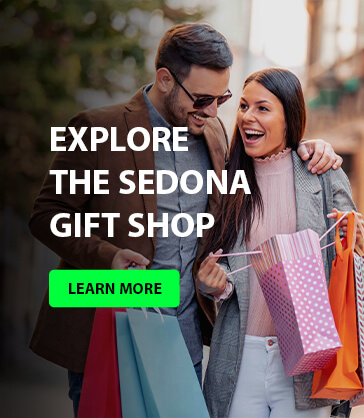 The pubic is invited to attend Creating the Life you Want through Feng Shui with Jan Walsh on Thursday April 17th at 6:30 pm at AZADI Fine Rugs Tlaquepaque location right above Rene restaurant.  All are welcome but space is limited so it is recommended that you RSVP or arrive early.  For more information please call 928-203-0400.
Established in 1790,
AZADI has a rich history based on 200 years of devotion to hand woven rugs and the clients they serve. AZADI Fine Rugs, known as the most trusted authority and respected resource in the industry, is the oldest company dealing in Fine Rugs in the world. A leading international design resource for the world's most exquisite rugs, AZADI Fine Rugs is a member of the ASID(American Society of Interior Designers) and the Sedona Gallery Association. Recognized for delivering instant gratification and stellar "seven-star service" to customers across the globe, their unparalleled service takes the rug buying experience to the next level, with a focus on providing outstanding rugs in a fun and exciting setting with passion, respect and gratitude.
AZADI Fine Rugs is located in  Tlaquepaque Arts and Crafts Village.  They have locations in Scottsdale, Arizona and Telluride, Colorado. For more information please call 928-203-0400 or go to www.azadifinerugs.com.