Remains, believed to be that of Forest, are located in Texas
Cottonwood AZ (August 5, 2014) – Since the arrest of Robert Reed, 60, in September of 2013 for the murder of Kristal Forest, YCSO detectives have made it their mission to find her remains. Lead detective Doug Brown, assisted by Cold Case Unit volunteer and retired detective, Paul Chastain, spent hundreds of hours chasing leads, conducting searches, and interviewing anyone who might have information regarding the case, including Reed. The persistence paid off in July of this year when Reed confessed to murdering Forest and dumping her body in an area near El Paso, Texas. The action was part of a plea agreement with Reed who pled guilty to a 2nd degree Murder charge.  
Kristal had been planning a move from Cottonwood to Austin, Texas, when Reed befriended her and offered to help. Kristal was last seen with Reed on March 28, 2009, at a Camp Verde storage yard.
Prior to the confession, Reed claimed no knowledge of the murder of Forest or her whereabouts citing "amnesia." Following the confession late last month, Reed was allowed to use an internet mapping program and showed detectives an area outside of El Paso, Texas, where he recalled leaving her body. Detectives immediately conveyed this information to Texas law enforcement authorities including the Texas Rangers, El Paso Police Department, and the El Paso Sheriff's Office. Based on the information, human remains were found in the target area. Detectives Brown and Chastain went to El Paso last week to assist with the investigation and recovery of evidence. Based in their initial findings, it is believed the remains are that of Kristal Forest.
A DNA comparison has been ordered to verify the identity. Further details from Reed's interview are not being released pending sentencing which is scheduled for the last week of August.
Due to the remoteness of the area where the remains were located, detectives believe it is likely they would have never been found otherwise. The family has expressed their deep appreciation for the work by these detectives.
Kristal had 2 Labrador dogs with her when she left Arizona. The dogs have never been found. Reed told detectives that "they ran off." Kristal adopted these dogs when she was in India and brought the pair to the US about 6 weeks before leaving for Texas. YCSO is distributing flyers and encouraging news reports in this area of Texas hoping someone may have information regarding the dogs. 
###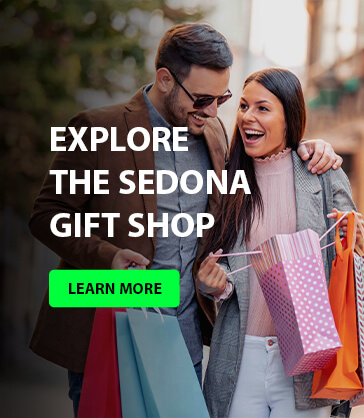 Cottonwood AZ (September 11, 2013) – After years of investigative persistence, Yavapai County Sheriff's Office detectives have arrested 59-year-old Robert Reed resulting from a 26-count indictment, including a 2nd degree murder charge, involving the death of Kristal Forest. Forest was last seen with Reed in March of 2009 in Camp Verde and her body has never been found. Several prior media releases have documented YCSO's focus on Reed's probable involvement with her homicide. Lead detective Doug Brown, assisted by Cold Case Unit volunteer and retired detective, Paul Chastain, spent hundreds of hours chasing leads, conducting searches, and interviewing anyone who might have information regarding the case, including Reed. The detective's maintained contact with the County Attorney's Office as the case developed eventually sustaining the 26-count indictment.
Reed, who is currently serving a prison term in the Arizona Department of Corrections on an unrelated matter, was transported to the Camp Verde Detention Center today and booked on charges including 2nd Degree Murder, and several counts involving Fraudulent Schemes, Vehicle Theft, Identity Theft, Forgery, and Perjury. He is being held without bond.
Because the investigation remains active and court proceedings are pending, detectives are declining to disclose further details at this time. The Forest family has expressed their deep appreciation for the efforts of these detectives resulting in Reed's arrest and prosecution.
###
Following narrative was originally issued on July 16, 2010:
YCSO Continues Seeking Information Regarding the Disappearance of Kristal Forest
Detectives from the Yavapai County Sheriff's Office, Criminal Investigations Bureau, continue seeking public assistance in obtaining information related to the disappearance of Kristal Forest during the weekend of March 28th 2009. Kristal's family and friends have not seen or heard from Kristal since that time. Kristal's dogs and property are also missing. Kristal is 65 years old, 5'8" in height, 135 pounds, with medium blonde graying hair, and green eyes. Kristal was moving from Cottonwood, AZ to Austin, TX, and she never arrived at her destination in Texas. Kristal resided in Cottonwood and on occasion in the Cornville and Lake Montezuma communities.
Kristal was last seen in the company of 57-year-old Robert Reed, aka "Charles Olson," a Camp Verde resident. Reed had befriended Kristal and was apparently helping her with the move. Kristal and Robert Reed were last seen at the A1 Storage yard in the 3700 block of Highway 260, Camp Verde, on or about March 28, 2009. Kristal's 1997 red Pathfinder and a U-Haul trailer were also present at that time. Further investigation revealed Kristal's U-Haul trailer had been towed to a storage yard on North Main Street in Las Cruces, New Mexico, around 2 AM on April 2, 2009. The now empty trailer was delivered by unknown person(s) in a dark colored, full sized, extended cab truck with 5 cab roof lights. Detectives are hoping to locate the driver of this truck or anyone with knowledge of the trailer's delivery to the Las Cruces storage yard. A surveillance photo of the truck and trailer being driven into the storage yard is attached – Detectives recently returned from Las Cruces and Austin, Texas, as part of the continuing investigation and are still seeking leads.