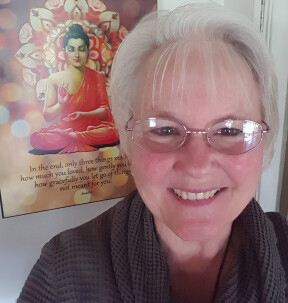 I love these phrases: who you were meant to be; living your real purpose in life; in search of the truth; and no longer living a lie. I love them not because they are true but because they are quite revealing when explored. There are many more, but these four are enough to illustrate my point.
'Who you were meant to be' assumes that life up to this moment isn't what was intended, that something different had your name on it and somewhere along the line you turned left when you should have turned right. Where was that map when you needed it?
'Your real purpose' in life assumes there is a real purpose, not to mention a real you, oops, and how you've been living up to this moment is not it, that divine sacred perfect it. Once again, a mistake has been made and Gol darn it, you better correct it or you'll miss out on life's big brass ring.
'In search of the truth' assumes a truth, one ultimate truth that can be found, and that everything up to that Eureka moment cannot be the truth, is somehow lesser than, and not worthy of your time, or anyone's for that matter. Since there is one truth, and you know there is, then everyone must have the same truth.
The idea that you are 'living a lie', or that you have found your way and now, finally, at long last, no longer are but instead are living the truth, is full of pitfalls. Whose truth? Seems we are back to that tricky bastard, the ultimate truth.
Guess I should add a little disclaimer. Here seems as good a place as any.
Disclaimer #!
We have the seeming material world, the finite visible world of individuals, of sky and earth, of planets and stars … and we have the realm of the unseen, the infinite invisible. Often, the truths of each don't appear to sync up well and we humans tend to confuse the two, their realities, speaking of one as if it directly applies to the other. That messes with things … a lot. One example: creative power. In the unseen there is nothing but. In the material world, not so much, although the creative power of the infinite invisible is the only power in the finite world. It just isn't owned by the finite character.
Disclaimer #2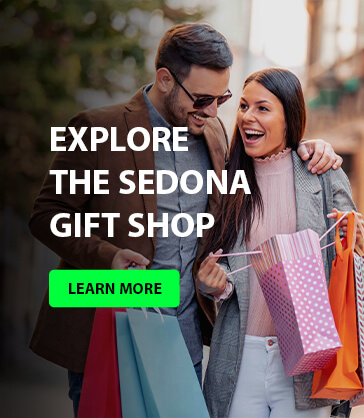 And, of course, while the idea of an infinite invisible is my understanding, it may not necessarily be yours or terminology you'd choose. In my version ideas and experiences of the mystical magical realm don't arise in the unseen, but through the knowing of a material presence (me) in a material world. To know something, any thing, there must be a knower, another thing, and that requires manifestation (duality). That alone adds barrels of fuel to the chaos and confusion.
Back to those lovable phrases …
These overused, trite yet malicious phrases hold the key to every iteration of war possible: inner turmoil, conflict with family and friends, a society uncivilly at war with itself, and bloodshed between cultures and countries. The ideas they trumpet dangerously assume one truth, one right way, postulating that mistakes have indeed been made and must be corrected, forcefully if required, or we are certain to miss out on our purpose, life's meaning, and perhaps even a gate pass for the great beyond.
The phrases are brimming with misdirection, always pointing you back to the hamster wheel, the requirement of getting somewhere, anywhere other than where you are, the need to climb out of the ruts and find the smoothly paved road. They are the circus clown, inviting you into the tiny car, where the infinite aliveness you are is slowly, ever so slowly, squeezed to death.
The idea that there is a true purpose, something you were meant to do, that there are lies and mistakes, wrong roads and fake lives are three-ring big top illusions. Your life is your life. It is as real as real gets, exactly as it is. You are not a mistake. You were never a mistake. That is impossible. Your purpose is precisely how you are living right now. If it could be otherwise, it already would be.
Life is always changing. It is infinite aliveness in perpetual motion. It is both the frustrated sense that it should, or could be different, and the wondrous illusion of progress. The appearance of change doesn't make life as you know it now wrong or the shifting appearance of tomorrow right. You can't change a thing, and yet, change will occur. It will even look like you choosing deciding participating in the ever-changing display.
One day life feels so good that you think you are finally living your purpose. Ha. The next it feels so bad that you know something has to change, that you can't keep living this lie. And then it switches up and there you go again, off in search of the truth that will set you free.
It's life. It's not supposed to be different. It is what it is. Peace, when it reveals itself, is not in finding a better life, but in riding the highs and lows and in-betweens alike, not needing the lows to shift into high gear, or the highs to never stoop low. Peace is found in ending the argument with life, in releasing the need to control the direction of change, and you can't even do that, although it may occur. Change is inevitable, it is the one given in this 3D experiential, and it too will change as it does. It can't help itself. It is always changing.
There is no appropriate bio for Amaya Gayle. She doesn't exist other than as an expression of Consciousness Itself. Talking about her in biographical terms is a disservice to the truth and to anyone who might be led to believe in such nonsense. None of us exist, not in the way we think. Ideas spring into words. Words flow onto paper and yet no one writes them. They simply appear fully formed. Looking at her you would swear this is a lie. She's there after all, but honestly, she's not. Bios normally wax on about accomplishments and beliefs, happenings in time and space. She has never accomplished anything, has no beliefs and like you was never born and will never die. Engage with Amaya at your own risk.