Sedona AZ (August 17, 2015) – On Thursday, August 27th, at 6:30 PM, The Inspiration of Sedona, will show part 5 of James Cameron's, Emmy Award winning, nine-part "Years of Living Dangerously" documentary series. The remaining four parts of the series will be shown consecutively on the following 2nd and 4th Thursdays of each month.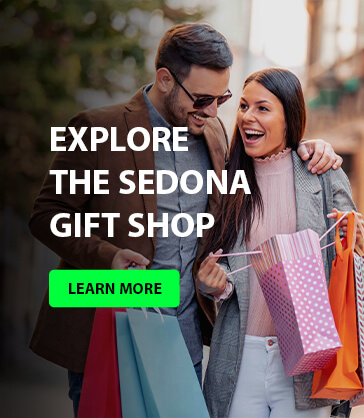 This groundbreaking, free event series explores the human impact of climate change. Along with its supporting website, 
www.yearsoflivingdangerously.com
, it represents a milestone in raising awareness about climate change and global warming, and what we can do. After each video showing, there will be an opportunity to share about how to make a difference in our individual lives, businesses, communities, and beyond, and to support and inspire each other in personal and social change.

"Many viewers have been shocked by the videos," said Sedona resident, Pash Galbavy. "They've said they thought they knew about climate change, but then realized they didn't know much at all. And almost everyone who watches them wants to know what they can do to address this problem, which is affecting us all." 
Galbavy's husband, Marty Landa, came up with the idea of showing the videos after initially watching them and being so affected by how well the series presented the personal and social picture of climate change and global warming, and introduced critically important new information. "My thought was that if more people had their awareness raised, then maybe through group discussion, together we could have a bigger impact by inspiring and supporting each other."
"We were already doing a lot of the solutions, like having solar panels, changing what we eat and buying food locally, saving water, driving a fuel efficient vehicle, recycling, and switching to CFL or LED light bulbs," Galbavy said. "But there were also many solutions we were not aware of, like switching to renewable energy without the need for installing solar panels by being part of APS's Green Choice program, or by buying carbon offsets. Some items require research, like determining which of the many carbon offset options are best to purchase. I'm excited about having a group to work together with on some of the more challenging parts of changing how we do things."
From the damage wrought by Hurricane Sandy to the upheaval caused by drought in the Middle East, YEARS OF LIVING DANGEROUSLY combines blockbuster storytelling with the reporting expertise of Hollywood's brightest stars and today's most respected journalists.
Part 5 of the series is called "True Colors." In this fifth episode, Olivia Munn profiles climate- conscious Governor Jay Inslee of Washington State, discussing the issues he's faced since being elected. Meanwhile, 'New York Times' columnist Mark Bittman probes New Jersey Governor Chris Christie on the topic of man-made climate change during the rebuilding of his state's coastline in the aftermath of Superstorm Sandy. Christie once acknowledged the scientific consensus on climate change, but steadfastly refused to discuss it during the rush to rebuild.
The Inspiration of Sedona meets on the 2nd and 4th Thursdays of each month. It is an open meeting group, that strives to work together collectively for the betterment of ourselves, our communities, and the world. Its current format involves showing inspiring and personally empowering documentaries about the social and environmental issues we're collectively facing, followed by interactive discussion. Please be a part of the inspiration by joining us on Thursday, August 27th, at 6:30 PM, downstairs at the Church of the Red Rocks, to watch Years of Living Dangerously and discover together ways to live lighter on our planet. For more info:
The Inspiration of Sedona meets in the basement at the Church of the Red Rocks, 54 Bowstring Drive, Sedona. (Turn Right into the church parking lot and then turn right again at the first driveway, and park in the small parking lot opposite the double doors to the basement, or in the upper parking lot if full.)