By Tommy Acosta
Sedona, AZ – On Tuesday, August 22, the Sedona City Council will reportedly discuss a proposed potential voluntary agreement between the city and Off Highway Vehicle operators, and a draft ordinance to regulate the operation of such vehicles in Sedona.
It's Déjà vu all over again…
I don't own an OHV. I have no interest in ever driving one. I live in a gated community where someone trying to ride one through it would probably be tarred and feathered. So, I have no horse in this race.
If the city wants to go ahead and limit the potential impact of OHVs on our roads and public safety, so be it.
They can try but we must not forget, according to state law, these type vehicles are presently allowed to be driven on state-owned highways and if it goes to court the city will probably have to pay for the plaintiff's legal fees when they lose.
But that's not my beef or concern. The city has plenty of money to burn, even though the cash would be better spent beautifying the city and on destination marketing.
I feel bad though for the OHV operators who will incur back-breaking debt to meet the city's safety criteria.
Under this potential voluntary agreement OHV operators would have to install turn signal indicators, vehicle speed governors, safety flags, GPS monitors and quieter mufflers.
They might as well just junk the vehicles they have now and replace their entire fleet with brand new ones because of the prohibitive costs they would have to endure to meet the city's demands.
And we haven't even gotten to having to replace all their tires with those deemed safe enough for paved roads.
If I were an OHV operator, I would get busy garnering the support of our Republican friends in the state legislature and the Goldwater Foundation, raise some money and drag the city to court where I think operators would eventually prevail.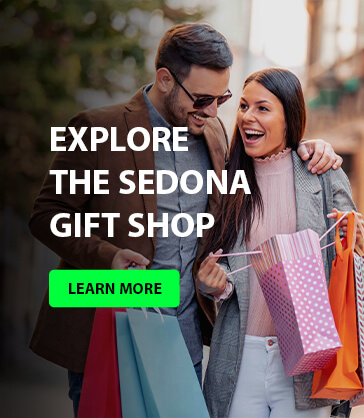 What truly bugs me though is the illusion that those of us who daily drive in Sedona, are in mortal danger of colliding with an "unsafe" OHV.
It almost seems like the city is seeking to create a law based on potentiality rather than actuality.
I just don't see how I, as a city resident who drives through Sedona every single day, am in imminent danger of being struck by an OHV. I would think statistically I am in much greater danger of being involved in a vehicular accident with a car, van, SUV, motorcycle or even an electric bike.
The city, safety wise, would be better served by putting our police on high alert to spot any OHV that's being driven irresponsibly, and ticket them with a hefty fine rather than having them screen vehicles for equipment violations created by the city.
I would love to see stats on how many OHV drivers in Sedona have been ticketed for reckless driving over the last decade or so. That would certainly be revealing.
Sedona experienced 710 motor vehicle accidents between 2017 and 2021, resulting in 150 injuries and 5 fatalities, according to the city.
In the past three years, there have been four rollover OHV accidents within city limits, according to the city. No fatalities.
Anyway, who knows. Maybe it's not about safety, but more about curbing the nuisance some of these vehicles are accused of causing in the community, as was pointed out to me by an informed community resident.
Regardless, I trust the council is moving forward with good intention, regardless if misguided.
You can read the proposed potential voluntary agreement proposed by the city and the draft copy of the ordinance to be discussed at Tuesday's Sedona City Council Meeting HERE. Scroll to Page 61 of the Agenda.