By Sara McGee, Planner, Department of Community Development
Sedona AZ (April 10, 2012) – For generations, Sedonans have worked with intention to create a city that is culturally vibrant, innovative, and beautiful, but also aim to preserve the natural environment. Today, despite these successes, times are tough and resources are scarce. Education, jobs, housing and other issues need attention and there are major challenges on the horizon. To effectively tackle these challenges, Sedona must set a focused, strategic path forward – a path based on clear understanding of conditions,  trends, challenges and strengths. Sedona needs a plan that guides the city to build strong partnerships, align resources, encourage diversity and be more resilient and accountable. Fortunately enough, Sedona's New Community Plan will be targeting these challenges!   
As part of the process in creating Sedona's New Community Plan, city staff has assembled planning teams to begin working on different planning ideas for several key areas of the community. These teams are made up of Sedona architects, planning and zoning commissioners, arts and culture commissioners, a parks and recreation commissioner, a housing commissioner, a sustainability commissioner, citizen steering committee members, sustainable building and rain water harvesting professionals, and regenerative ecological design students from the Ecosa Institute in Prescott, AZ.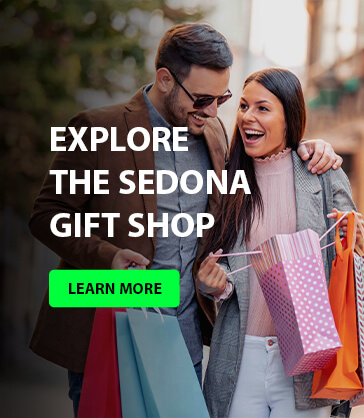 The purpose of these planning teams is to put design ideas on paper which stem from over 750 citizen comments that city staff has accrued from various public meetings and workshops over the past year. Over the next few months, plan alternatives will be developed to address some of the differing priorities and viewpoints expressed in the public comments and to look at viewpoints that may not have been heard.  The planning teams will provide planning ideas for several key locations throughout the community and will eventually help illustrate the different Plan alternatives as they are created. 
These planning teams meet on a weekly basis on Wednesday's and Thursday's in the Community Plan Room (located in the Vista del Norte Building, 1725 W. Hwy. 89A, Suite D on the corner of SR89A and Northview Road) and plan to meet there at least through the beginning of May 2012. The Plan alternatives will be presented at a series of neighborhood-level meetings in June, where the community will be asked to find the best parts of each alternative and, from there, a common vision will be created. Before the end of the year, the city hopes to create a draft Plan out of this common vision. Over the next year, as we make our way into 2013, the draft Plan will then go through public hearings with both the Planning and Zoning Commission and City Council.  The Council will adopt the Plan and Sedona citizens will have the final say by voting on it.