Sedona AZ (December 27, 2011) – The focus of my City Talk article today is being a good neighbor and respecting the wildlife with which we share Sedona.  As a City Councilor, I have received several communications from city residents who report that large herds of javelina are roaming their neighborhoods because their neighbors are feeding them.  Wild animals such as javelina, bobcats and coyotes that are attracted to one home often visit neighboring lots.  Continued contact with non-threatening humans can make javelina bold and uninhibited about being in people's yards and endangering small dogs.  Javelina, who can weigh up to 60 pounds, can easily tip over garbage cans scattering the garbage.  They can also cause significant damage to landscaping and drip irrigation systems when looking for water or wallowing in wet soil.  Javelina frequenting homes where they are deliberately fed becomes a neighborhood issue, not just that of a single homeowner.
When an aggressive javelina becomes a significant enough problem, the Arizona Game and Fish Department may need to remove them.  Javelina are herd animals that depend on social contact with family members for feeding, bedding and protection from predators.  Game and Fish cautions people that if an animal is considered a public safety threat, it is usually lethally removed.
While the young javelina are certainly cute, the adults have very large canine teeth that they can use effectively to protect their young.  Also feeding small wildlife attracts their predators and other animals looking for a meal.  This past year, a black bear that became problematic for the Broken Arrow neighborhood and had to be killed by the Game and Fish department, may have been attracted by food left by homeowners who regularly feed wildlife.
The Arizona Game and Fish Department, the Coconino National Forest as well as our state and national parks actively discourage feeding wild animals.  Feeding wildlife is a bad practice that can lead to nuisance problems or potentially dangerous encounters between animals and humans.  Recent calls to Game and Fish offices around the state have included people having problems with coyotes, skunks, javelina, raccoons, foxes, bears, bobcats and mountain lions.
"Many people mistakenly think that feeding wildlife is a nice thing to do, either out of a belief they are helping them, or because they like to see rabbits or javelina spend time around their homes," according to Darren Julian, urban wildlife specialist for the Arizona Game and Fish Department's Mesa region.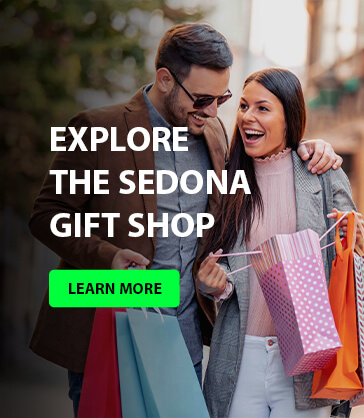 "But what really happens is that the animals can become habituated to people and conditioned to receiving food from them, increasing the chance for human-wildlife conflicts.  Feeding smaller animals can attract larger, predatory ones, such as coyotes and mountain lions, which can cause property damage, eat pets, and become aggressive toward people."
Although Sedona does not have ordinances that prohibit feeding wildlife and enforcement can be problematic, many communities do.  In 2006, the Arizona Legislature passed a law making it illegal to feed wildlife (except birds and tree squirrels) in Maricopa and Pima counties.
"People can help prevent nuisance wildlife situations through a community effort," stated Mr. Julian. "You and your neighbors can help keep wildlife wild by not feeding them or providing them easy access to food and water sources around your house.  Don't be the person responsible for creating a situation that's bad for wildlife and bad for people."
So please be a good neighbor and respectful of our wildlife by not feeding the wildlife that we share Sedona with.  Please feel free to share this information with your neighbors.
The information and opinions in this article are my own and do not necessarily reflect those of the Sedona City Council or city staff.