Sedona AZ (December 3, 2012) – As City Council members, we also serve as liaisons to city appointed commissions and various community organizations. I'm pleased to serve as liaison to the Verde Valley Homeless Coalition chaired by Marilyn Williams of Catholic Charities and which meets quarterly in Cottonwood. The Coalition is made up of representatives of area social service agencies, independent groups and individuals who share the mission of providing assistance to the homeless as well as working toward long term solutions to homelessness in the Verde Valley.
The Arizona Department of Housing count in June, 2012, counted 186 homeless people in Yavapai County and 127 in Coconino. Of course, we know that many of the homeless don't make themselves available for the count, but we do know there are at least that many people trying to eke out an existence right here in our own Sedona and the Verde Valley.
As we attempt to put faces on the homeless in our midst, we know that some are individuals of various ages, yet some are entire families. Sadly, too, some are veterans who have served our nation. The U.S. Department of Veterans Affairs estimates that on a single night in January 2011, 67,495 homeless veterans spent the night on the streets of America, and we know some of those nameless numbers included homeless veterans right here in Sedona and the Verde Valley.
As we approach 2013, we can't really be immune to the homeless situation in Sedona. Just ask the folks at the Sedona Community Food Bank where Mitzvah Day volunteers recently delivered tote bags for the Food Bank to fill with personal items for the homeless during this season when the weather is turning colder. Ask the volunteers at St. Andrew's Episcopal Church who provide free home cooked meals – no questions asked – for anyone who arrives at the St. Andrew's door on Mondays at 5 p.m. Talk to members of the St. Vincent de Paul Society at St. John Vianney Church who provide food and other assistance to those in need. Ask the spiritual leaders of faith communities and they will tell you – and perhaps even admit to you – that they have acted on their own to take someone in for the night, and provide food and maybe even a place to shower and wash clothes. Yet Sedona, as of this time, has no comprehensive services. It's a meal here, a meal there, some food, some clothing, but nothing of more continuous and comprehensive care.
Cottonwood has a few more services including The Loft at Catholic Charities, open Monday, Wednesday and Friday from 1-5 p.m., where homeless folks can do laundry, cook, use a phone or computer, or simply take a shower and have an address to get mail. But The Loft is not a shelter, so sleeping elsewhere is required. There is also a dinner every Friday evening at Riverfront Park, provided by a rotating list of Cottonwood churches.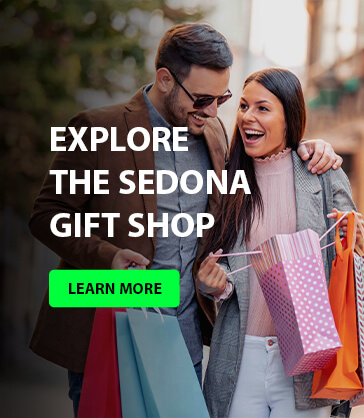 The idea for this column was stimulated by an email I received from a Mitzvah Day volunteer when she saw the call for volunteers to pack backpacks for homeless vets. Her message hit home, "We do for dogs and cats what we don't do for our fellow human beings." Another quote sprang to mind which I have since learned is from Franklin D. Roosevelt in 1937, "The test of our progress is not whether we add more to the abundance of those who have much, it is whether we provide enough for those who have too little."
Maybe the solution is regional. But it certainly seems that what we have now is not enough. As a city with the most creative and talented people in Arizona, I hope that together we can find better ways to address homelessness for those struggling right here in our midst.
Now is an especially good time to think about this, as we enter this season of caring and giving. If you have ideas or want to help, email me at blitrell@SedonaAZ.gov.
Note: The above are my own observations; they do not necessarily reflect those of City Council or staff.