Sedona AZ (October 28, 2016) – Frustrated by traffic? The city of Sedona is hoping this simple, yet important question is enough of a conversation-starter to encourage residents to complete an online survey to share their thoughts and concerns about specific traffic issues in and around the city. The survey will be available for three weeks, from October 25, 2016 to November 15, 2016.
City of Sedona staff have been working toward solutions for the traffic issues but more information is needed about the specific traffic challenges that trouble travelers most. "There are so many pieces to the traffic puzzle – residents, commuters, visitors, parking, bike lanes etc. – it is a challenging task to decide which effective opportunities the community wants us to explore first. We're hoping residents will take this chance to share more details about their transportation needs so we can develop a plan together to achieve the goal of the Sedona Community Plan to reduce traffic congestion," said Karen Daines-Osburn, assistant city manager, city of Sedona.
Those who take the survey will have an opportunity to rank transportation priorities such as connecting neighborhoods or improving walkability, classifying various traffic issues as nuisances or problems, and rating potential strategies on how well they think they might reduce traffic congestion.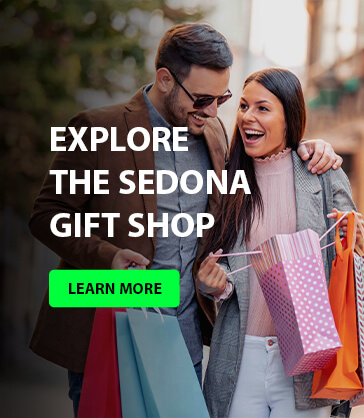 The online survey is part of the public outreach portion of the city of Sedona's Transportation Master Plan (TMP) study, which is currently underway. This effort is known as the tagline, Sedona in Motion. The goal of the study is to develop the city's long-range blueprint for travel and mobility which addresses the unique transportation needs of residents, visitors and commuters. The TMP covers all forms of personal travel including foot, bike, automobile and bus.
"By understanding what the community views as the highest priority traffic problems, it will help develop the TMP for improving those issues, including how best to spend any taxpayer dollars," said Daines-Osburn. 
To learn more about Sedona in Motion, and to take the survey visit www.SedonaAZ.gov.