Sedona AZ (July 31, 2017) – Back to school season finds Sedona's city employees and policy makers shopping for supplies for their own children, and a few more.
Based on the success of the employees' Sub for Santa program to provide holiday gifts to local families in need, the city is conducting its first Back to School drive to purchase clothing and school supplies for four grade school-aged children.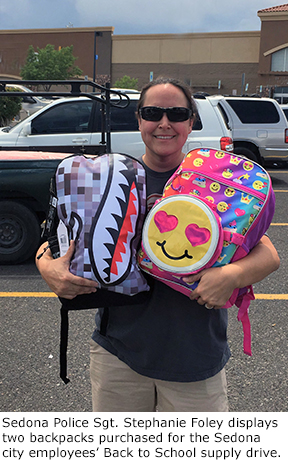 "The staff at the Sedona Community Food Bank helped us identify the families and provided the children's wish lists," says JoAnne Cook, deputy city clerk. "It's a nice way to extend the success of our holiday program and send the kids off to a great new school year."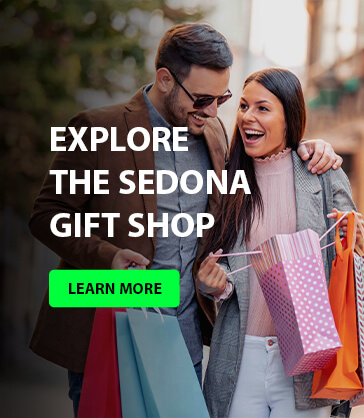 The children will receive their supplies just as the fall semester begins in early August, and Food Bank Executive Director Cathleen Healy-Baiza says all will be greatly appreciated.
"Our clients have trouble paying for basic needs such as rent, doctor appointments, utilities, and food," she says. "When the school year begins clothing, paper, and pencils are items many students go without. These donations will make a difference in a child's and their parent's lives."
 Sedona area residents who would like to support other children and families in in Sedona, Village of Oak Creek, Cornville or Page Springs should contact the Sedona Community Food Bank. The food bank accepts donations of food supplies and cash, and is always in need of volunteers. Visit sedondafoodbank.org/donationson the web for more information.