Sedona AZ (November 29, 2011) – The Sedona Heritage Museum is hosting their annual "Christmas in the Park" open house on Saturday, December 10 from 11:00 a.m. – 3:00 p.m. The event extends free admission to the museum as a holiday gift to residents and guests. During the day visitors will be treated to hot apple cider, holiday cookies and free entertainment and activities. A fire will burn in the native stone fireplace of the old Jordan house and the museum will be decorated in vintage holiday decor. A tumbleweed 'snowman' will greet all visitors.
Sedona old-timers and descendants of local pioneer families, including one of the Jordan children, Larry Schnebly, Sedona's grandson, and others will be in the Museum exhibit rooms telling stories about early Sedona. Guests are also invited to the activity room where volunteers will help them make a cornhusk doll.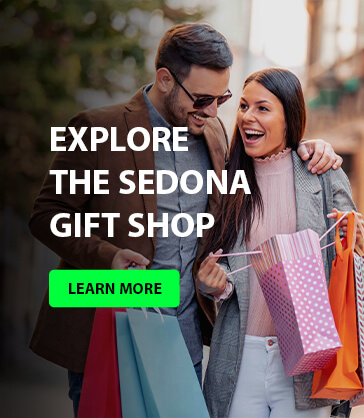 There will be a free holiday music concert at 1:30 p.m. in the historic Fruit Packing Shed with a performance by Duet in Flute. This program of holiday-themed flute duets will feature Laura Lawrie and Kelly Ireland. They have performed at the Sedona Film Festival and at private gatherings in and around Sedona. Laura also plays flute and piccolo with the Verde Valley Sinfonietta. The Packing Shed is now heated for concert-goers.
Museum admission, concert and all activities are free! There will also be several simultaneous book-signings by local authors with Lisa Schnebly Heidinger signing her new book: "Arizona 100 Years Grand", the official book of the Arizona Centennial, Ellen Thompson Graves signing her two books of Thompson and Oak Creek Canyon history, Mary Wyatt signing her two books based on her mother's diaries, and members of the Red Rock Loop HOA signing their brand new: "Red Rock Country: Along the Loop Road" by Betty Cook, Sam Braun, Birgit Loewenstein and Norm Hanson.
Holiday shopping in the Museum's Gift Shop will be a "must do", as you can take advantage of the shop's annual sale. The Gift Shop carries many items made by local artists and craftpeople, along with many gifts for both kids and adults.
The Sedona Heritage Museum is on the National Register of Historic Places, and located at 735 Jordan Rd. in Jordan Historical Park in Uptown Sedona. For more information, call the museum at 928-282-7038.