Sedona Film Festival presents new independent films at its Mary D. Fisher Theatre
Sedona AZ (January 6, 2013) – The Sedona International Film Festival is proud to present the Northern Arizona premieres of "Cheerful Weather for the Wedding" and "Sister" at its Mary D. Fisher Theatre. Both films will show Jan. 16-18 at the festival's arthouse theatre venue in West Sedona.
CHEERFUL WEATHER FOR THE WEDDING
The delightful British comedy/drama "Cheerful Weather for the Wedding" — starring Felicity Jones, Elizabeth McGovern and Luke Treadaway — takes place in England, 1932.
Dolly Thatcham is getting married today, and nothing has been left to chance. Her widowed mother has everything under control — or so she thinks — apart from the weather, which is far from settled. Dolly is holed up in the bathroom feeling sick with nerves, and from downstairs comes the ever growing racket of pre-wedding chaos.
Dolly's family is arriving at the manor house with all the cheerfulness, chaos and grievances that bubble to the surface at such gatherings. Trouble soon appears in the shape of Joseph, Dolly's lover from the previous summer, who throws her feelings into turmoil.
And that is just the beginning of the wedding day chaos. With the wedding ring missing, the bride having doubts, the groom getting anxious and the clock ticking, the family members are at each other's throats and the mother-of-the-bride is at the end of her tether.
Dolly's mother will not allow her carefully laid plans for her daughter's future to be threatened, and as the clock ticks the bride can't decide whether to run away with Joseph or start a new life in Argentina with her husband-to-be. As the clock chimes to two, the bride descends the stairs where her car, the vicar, her former lover and her destiny await.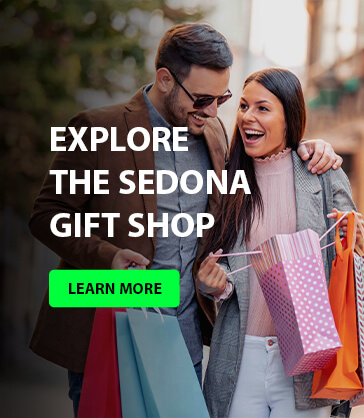 SISTER
Critics and audiences are raving about the award-winning French Film "Sister", which garnered the Silver Bear Award at its premiere at the Berlin Film Festival.
Simon lives with his older sister in a housing complex below a luxury Swiss ski resort. With his sister drifting in and out of jobs and relationships, twelve-year-old Simon takes on the responsibility of providing for the two of them. Every day, he takes the lift up to the opulent ski world above, stealing equipment from rich tourists to resell to the local kids down in the valley. He is able to keep their little family afloat with his small-time hustles and his sister is thankful for the money he brings in. But, when Simon partners with a crooked British seasonal worker, he begins to lose his boundaries, affecting his relationship with his sister and plummeting him into dangerous territory.
" 'Sister' tells the story of child who wants to go up in the world — in every sense of the term," said director Ursula Meier. "He's seeking physical, social and financial elevation. While the world down below is nothing but desolation, mud and fog – both literally and symbolically – up top is a garden of delights: sun, immaculate snow, money, flashiness."
"Simon feels important up there, whilst remaining anonymous behind his stolen ski goggles. It's as if he is on stage in a theatre: he has a role, inventing a life for himself with rich parents, in the limelight, wearing a costume. Down below, Simon has a minor role, which he accepts without complaint, understanding that it's better to have a small role alongside Louise than no role at all."
Both films will be shown at the Mary D. Fisher Theatre Jan. 16-18. Showtimes for "Cheerful Weather For The Wedding" will be 7 p.m. on Wednesday and 4 p.m. on Thursday and Friday. "Sister" will show at 4 p.m. on Wednesday and 7 p.m. on Thursday and Friday.
Tickets are $12, or $9 for Film Festival members. For tickets and more information, please call 928-282-1177. Both the theatre and film festival office are located at 2030 W. Hwy. 89A, in West Sedona. For more information, visit: www.SedonaFilmFestival.org.