By Cheryl Yeatts, Manager of Sedona Public Library in the Village
Sedona AZ (September 25, 2015) – When is the last time you played tourist? You don't need guests as an excuse to enjoy the wonderful attractions of Northern Arizona. Use resources from Sedona Public Library to plan your next adventures in the high country.
Take a hike! Before your departure, check out guidebooks available at the library: "Flagstaff Hikes" by Richard Mangum, "Best Easy Day Hikes, Flagstaff" by Bruce Grubbs, and "50 Favorite Hikes:  Flagstaff and Sedona" by Cosmic Ray. A word of advice before you plan any hike: be prepared.  Wear sunscreen, take plenty of water and be aware of high elevation. The altitude will get your blood pumping, so schedule some rest breaks.
Learn about ancient civilizations. Walnut Canyon and Wupatki Ruins are two outstanding national monuments located a short drive from Flagstaff. Read more about Walnut Canyon in Scott Thybony's book "Walnut Canyon National Monument."  David Grant Noble's book "Wupatki and Walnut Canyon:  New Perspectives on History, Prehistory, and Rock Art" is another great resource.
Visit a cultural attraction. Borrow a Culture Pass from the library for two free admissions to Lowell Observatory or the Pioneer Museum or the Arboretum at Flagstaff.  For more information about the free Culture Pass, pick up a brochure or visit the Reference Desk at Sedona Public Library. What a great deal!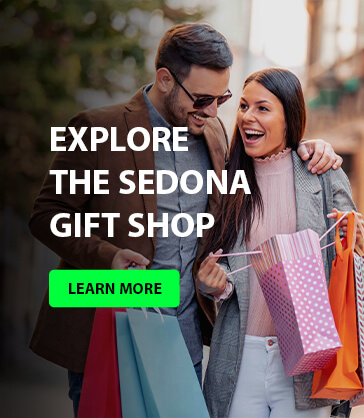 Discover interesting facts about the history of Flagstaff. The city, founded in 1881, boasts a rich and colorful past. Read "Flagstaff" by James E. Babbitt or "Flagstaff:  Past and Present" by Richard Mangum. Check out "Flagstaff Historic Walk:  A Stroll Through Old Downtown" by Richard Mangum to guide you on your walking tour of downtown Flagstaff.
Learn about the history of Flagstaff without ever leaving the Verde Valley. Join Kathy Farretta, a speaker for Arizona Humanities, for "Community Builders:  The Riordan Families of Flagstaff, 1884-1904" on Wednesday, October 7, at 1:30 p.m. at Sedona Winds, 405 Jacks Canyon Road. During this presentation, the speaker will share how the Riordan family, who built the Riordan Mansion in Flagstaff greatly influenced the history of Northern Arizona. The program, generously funded by Arizona Humanities and the Friends of the Sedona Library, is free and open to the public.
Visit Sedona Public Library in the Village at our new location at Suite 51 A in Bell Rock Plaza. Library hours are 1:00 p.m. to 5:00 p.m. Tuesday through Friday and Saturday from 10:00 a.m. to 2:00 p.m. The library is closed Sunday and Monday.  When the library is closed, you may return library materials to the drop boxes conveniently located near the library entrance.  For more information call the library at 928-284-1603.
Sedona Public Library in West Sedona is located at 3250 White Bear Road. Library hours are Monday, Tuesday, and Thursday from 10 a.m. to 6 p.m., Wednesday from 10 a.m. to 8 p.m., Friday and Saturday from 10 a.m. to 5 p.m. Call 928-282-7714 or visit our website at www.sedonalibrary.org