Performed by award-winning duo David Finckel and Wu Han, the concert will take audiences on a journey through the extraordinary evolution of classical music.
Sedona AZ (August 30, 2021) – On Sunday, October 31, 2021 at 3 p.m., Chamber Music Sedona will launch its first full concert season since the pandemic with "The Unfolding of Music," a concert performed by cellist David Finckel and pianist Wu Han. Hailed by The New York Times as "chamber music's power couple," Finckel and Han have earned a place among today's most influential and esteemed musicians through their endeavors as concert performers, recording artists, artistic directors, educators and cultural entrepreneurs. Held at the Sedona Performing Arts Center, "The Unfolding of Music" will feature works spanning nearly a quarter of a millennium, from Bach, Beethoven and Mendelssohn to Debussy and Britten.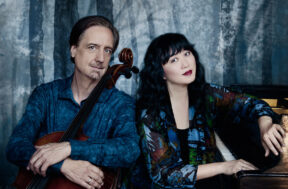 Recipients of Musical America's Musicians of the Year award—one of the music industry's highest honors—Finckel and Han routinely dazzle audiences with performances at leading venues and concert series around the world. The profound talent, energy, dedication, and imagination that they bring to their performances have earned them unanimous acclaim from critics, presenters and the public.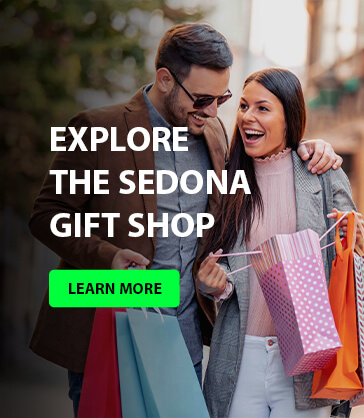 In addition to their roles as performers, Finckel and Han have garnered praise as recording artists, musical educators and cultural entrepreneurs. In 1997, they founded ArtistLed, the first musician-directed and internet-based recording company in the classical music world. Inspired by a desire to be able to produce recordings free from commercial, technical, artistic and procedural constraints, ArtistLed allows musicians to control every aspect of the recording process and offer their records directly to consumers. This unique approach yields performances that combine the spontaneity and excitement of a live concert with the musical perfection of a studio recording.
Driven by a passion for shaping a new wave of musicians and lifting chamber music more prominently on the national stage, Finckel and Han are currently in their third term as Artistic Directors of The Chamber Music Society of Lincoln Center—the longest tenure held since Charles Wadsworth, the founding Artistic Director. In this role, they have overseen the establishment and design of the acclaimed CMS Studio and CMS Live labels, and have spearheaded several other partnerships and projects. They are also the founding Artistic Directors of Music@Menlo, a renowned chamber music festival and institute in Silicon Valley, and the Chamber Music Today festival in Seoul, South Korea. Through these endeavors and others, Finckel and Han have supported rising talent by leading educational initiatives that nurture the artistic growth of young artists.
Chamber Music Sedona is honored to present this internationally acclaimed duo while welcoming back audiences for a new concert season. To learn more about "The Unfolding of Music" and to purchase tickets, visit https://chambermusicsedona.org/2021-david-finckel-and-wu-han-the-unfolding-of-music/.