Sedona AZ (January 8, 2014) – Gardens for Humanity is at it again, teaching children all about the earth using the arts! This organization, well known for its many different environmental events, provides five artists for five Sedona/Verde Valley schools each year, presenting 112 hours of environmental education  using a variety of art skills such as dance, paint, music, ceramics and collage.
Amy Gordon, one of GfH teaching artists, brings color and an assortment of colored vegetables to the class, introducing the concept of the Color Wheel, color theory, warm and cold colors, and primary & secondary colors. Vegetables are placed around the color wheel where they would match in color. Viewing the vegetable color wheel, the children then each make their own color wheel with colored pencils, aiding them in understanding the concepts of primary and secondary colors. In the next class she has students choose 3 of their favorite colors, choose fruits or vegetables that match those colors, and has them draw and paint them. In this class they learn all about the colors of the food, what they offer in nutrients, and where, when and how they grow. In the last class each student presents her/his drawing, and acts out the role of one of their vegetables. They talk about what
vitamins and nutrients they offer, what is their growing season, and whether they come from a tree, plant or ground. Serving second through fourth grade classes, the students not only learn about art and color, but also healthy foods, plants and trees and public speaking.
The other teaching artists in this program are Malieta Wise, mixed media and drawing, Firuse Stalcup, ceramics, Martha Edwards, movement and dance, and Nancy Robb Dunst, music, drama and nature collage. Each of them provides exciting art experiences as they guide students through observing and expressing many aspects of plants – their beauty, their benefits, and their needs.
The combination of art and environmental education in this program provides a real integration of information resulting from the handling of the fruits and vegetables, brushes, colored pencils and paints, and this deepens the ecological learning. Learning theory indicates that when students learn using their senses, it deepens their learning and creates a more memorable experience.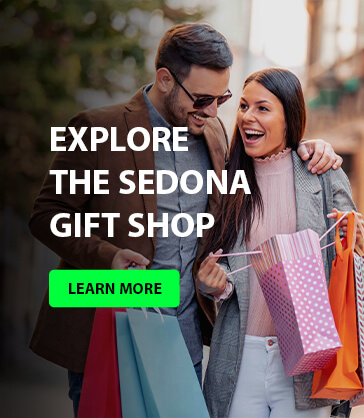 This is the fourth year that Gardens for Humanity  offers this "Celebrate the Art in Earth Education Program", and the results have been astonishing. Pre and post testing has shown a 90% increase in learning on the average for the students. At the heart of Gardens for Humanity, founded in 1996 by Adele Seronde, lies the belief that ecological education will help give our children and all members of our community the values, tools and experiences needed to seek and regain balance with the natural world.
"To Forget how to dig the earth and to tend the soil, is to forget ourselves" 
-Mahatma Gandhi-
Gardens for Humanity strives to inspire and strengthen community participation through school and public gardens, thereby connecting diverse people, increasing environmental awareness, and making gardens welcoming places for the arts and celebration.
The National Endowment for the Arts, The Arizona Commission for the Arts, Yavapai Community Foundation, The City of Sedona, the Sedona Visual Artists' Coalition and the Sedona Art Festival have provided funding for this program. For more information contact Nancy Robb Dunst at 282-0776 or artists@gardensforhumanity.org. For more information about Gardens for Humanity, contact president, Richard Sidy at 284-9055 or president@gardensforhumanity.