Sedona News – Celebrate the movies with "Legendary Cinema Songs" — a solo concert with Sedona-renowned Paolo Scardina, acclaimed singer, songwriter, composer and pianist — live on stage, performing treasured songs from famous films at the Mary D. Fisher Theatre on Sunday, April 23.
Enjoy this extraordinary collection of songs from famous films spanning the decades.  Don't miss songs like Three Coins in a Fountain and Music of the Night.  Hear the musical creations by composers like Stephen Sondheim, Cole Porter, Duke Ellington, and Irving Berlin.  Reminisce about great shows like Phantom of the Opera and Cabaret. Be reminded of great vocalists like Barbara Streisand and Frank Sinatra.
Paolo is renowned for telling stories through the art of music.  His vocals are packed with passion. Paolo's orchestral arrangements are filled with color. And his piano playing is loaded with love.
ABOUT PAOLO SCARDINA
Paolo got his musical start in kindergarten when he was tall enough to reach the keyboard of an old upright player piano in the basement of his house in Ohio.  His mom set him up with piano lessons from her sister, an accomplished pianist, so that Paolo could perfect his piano skills and study music composition.  He stuck with it all through high school, college, and graduate school.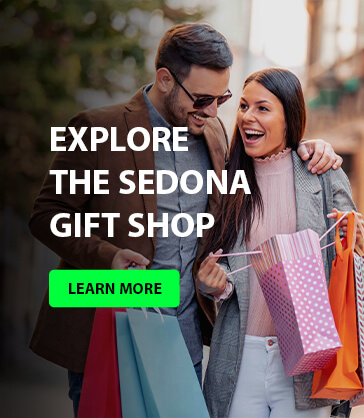 He took a break from music and moved to San Francisco to seek a ten-year career as a professional dancer/choreographer. Then he moved on to the world of residential design, starting a successful practice in Portland Oregon.  While in Portland he finally acquired a piano and picked up where he left off to forge a career in music.  He moved to Sedona in 2011 and continues to make music a strong focus in his life.
Don't miss this one-man show!  There will be ONE PERFORMANCE ONLY of "Legendary Cinema Songs" on Sunday, April 23, at 4:00 pm at the Mary D. Fisher Theatre, presented by the Sedona International Film Festival. Tickets are $20 in advance; $25 at the door.
All tickets include a meet-and-greet with Paolo in the lobby after the show.
Visit www.SedonaFilmFestival.org for tickets and performance information or call 928-282-1177. Both the Sedona International Film Festival Office and the Mary D. Fisher Theatre are located at 2030 W. SR 89A in West Sedona.