By Anne Marie Mackler, Development Director
Sedona AZ (October 15, 2019) – Sedona Public Library is excited to again bring you Spooktacular, a fun day of Halloween activities on October 31. This year we will follow up with a second day of celebration in honor of Día de los Muertos, concluding with our evening Poetry and Prose program, all on November 1. Come on by for loads of fun!
On October 31 we welcome visitors and volunteers to join Library staff and dress up as the title or a character from a favorite book or movie. We'll have a photo booth set up to take snapshots of whoever you are, and for those who haven't dressed up? We'll have a selection of hats, wigs, and more for you to wear so you can join the photo fun. As always, we'll play "Who Am I?" at the end of the day. Remember, your librarians love a good challenge. Can you outsmart them?
The day will be full of ongoing activities including the newly added "Pop Up Readings." Listen to librarians, other staff, and volunteers read ghost stories or poems throughout the day. Maybe you'd like to sign up to tell one of your spookiest stories? Give us a call and we'll sign you up.
We're again hosting a jack o'lantern contest, so bring your carved or decorated pumpkin in by 3:30 pm. We'll also have a themed jigsaw puzzle you can work on, scavenger hunt that will take you deep into the stacks, book and altar exhibits, as well as coloring pages and creepy boxes. What are those you ask? You'll have to come in, insert your hand, and find out. (Be careful!)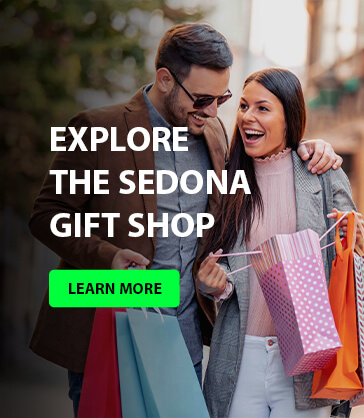 The day will conclude with refreshments in the Si Birch Community Room from 3:30 to 4:30 p.m. when we will play "Who Am I?" and announce Jack o' lantern winners. Can't wait to see your costume!
And that's not all! Similar fun can be enjoyed on Día de Los Muertos, November 1. We'll again have a photo booth and to help you adorn yourself as Katarina or a sugar skull, we'll have a face painter from 1 to 3 p.m. Then we'll again have coloring pages, a jigsaw puzzle, and another scavenger hunt. In case you couldn't figure out the Halloween hunt, you'll get another chance!
The day will end with Poetry & Prose, our monthly literary program from 5 to 7 p.m. in the Si Birch Community Room. We're excited to present a fun line up of spooky readings, music and refreshments, and special guest and award-winning slam poet: The Klute.
See you on Halloween and Día de Los Muertos at the Library! For questions or more information, please call us at 928.282.7714.
Sedona Public Library is a 501(c)(3) nonprofit organization. Please support your library at www.sedonalibrary.org.