Prescott AZ (September 20, 2018) – A pair of Yavapai College Fire Science alumni are being hailed as heroes for providing aid to a man who was severely beaten in an adjacent Verde River campsite earlier this month.
Ethan Hutchison and Mikayla Baker decided on a whim to join a group of friends at Bear Siting on the Verde River, arriving around 9 p.m. Sept. 9 after wrapping up their workday at the Central Arizona Regional Training Academy.
"We were looking forward to some relaxing time," said Mikayla, who works alongside her boyfriend, Ethan, as a fire academy technician for the Yavapai College Fire Science Program. "We were sitting on the tailgate eating dinner when we heard what sounded like somebody chopping wood," she said. "We heard four chopping sounds and then we heard a woman crying and whimpering."
Mikayla, a former wildland firefighter, recalled turning to Ethan and together instinctually deciding to run to where the sounds were coming from. "It sounded to us like someone was getting beat up," she said.
When they arrived at the adjacent campsite, they found a man standing over a woman curled up in a ball on the ground. "We assumed it was a domestic incident," Ethan said. Surveying the scene, they discovered another man on the ground suffering from head wounds. While two of their friends kept watch on the apparently unharmed woman as the suspect fled the scene, Ethan tended to the injured man. Also a full-time firefighter and EMT with the Central Yavapai Fire District, Ethan rendered first aid  and made the decision to get the victim to a hospital as soon as possible. "He definitely needed more medical attention than I could give him," he said, noting that he had only a basic first-aid kit at his disposal.
With Mikayla driving and Ethan doing what he could to keep the victim alive in the truck bed, the pair sped along a rough Drake Road to Highway 89, where they rendezvoused with an ambulance and a sheriff's deputy.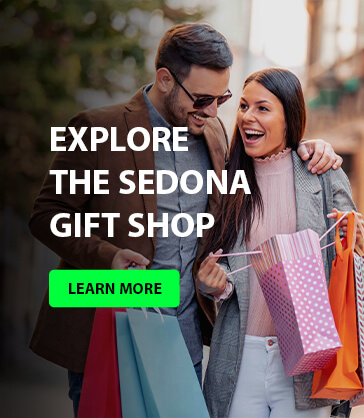 Due to concern about the severity of his wounds, the victim was airlifted to Flagstaff Regional Medical Center.
The responding sheriff's deputy, Raul Martinez, later emailed Yavapai College Fire Science Director Ken Krebbs writing, "the victim is expected to make a full recovery thanks to the actions of those involved in the incident." The deputy added, "I just wanted you to know that we appreciated their help."
Krebbs expressed pride in Ethan and Mikayla, his former fire science students and current employees. He said he appreciated the fact the sheriff's deputy made him aware of the pair's life-saving actions.  "To make sure the employer knows what a good job somebody does, that's pretty infrequent," Krebbs said.
Mikayla and Ethan, who met in the YC Fire Science Program and graduated together three years ago, are shrugging off the "hero" moniker along with assertions that their actions saved the injured man's life. They acknowledged doing right by someone who needed help, however.
"I hope that anyone with overall human decency would help somebody who needed it," Ethan said.
Despite missing out on some relaxation on their last camping trip, the couple are planning another outdoor getaway soon. They plan to be better prepared, however. "The next time we go out, we have to have a better first-aid kit," Mikayla said.