Winning entry will represent the Verde Valley across the state of Arizona
Camp Verde AZ (October 31, 2017) – Local artists and photographers are invited to be a part of the Smithsonian traveling exhibition coming to Camp Verde Community Library. But that's not all, one illustration will be chosen to be included in a takeaway coloring book that will be given to visitors to all 12 sites where the exhibit is displayed in Arizona.
Camp Verde Community Library in cooperation with Arizona Humanities, the Walton Sustainability Solutions Initiatives and School of Historical, Philosophical and Religious Studies at Arizona State University, and Friends of Verde River Greenway will host Water|Ways, a traveling exhibition from the Smithsonian's Museum on Main Street (MoMS) program in 2019. The exhibition and companion programming will feature community water stories and examine water as an environmental necessity and an important cultural element.
Submitted by Friends of Verde River Greenway to represent the Verde Valley and surrounding communities, the Library was chosen from a group of competitive applications by Arizona Humanities and ASU to host Water|Ways as part of the Museum on Main Street program — a national/state/local partnership to bring exhibitions and programs to rural cultural organizations. The exhibition will tour 12 communities in Arizona from June 2018 through April 2020.
Camp Verde Community Library is sponsoring a contest for community artists and photographers to submit designs for the Verde Valley's page in the coloring book. The Verde Valley Water|Ways Art Contest is open to people of all ages who are residents, community members, or simply appreciate the Verde River. The purpose of the contest is to select one image that represents the Verde Valley in a coloring book to be handed out to visitors at all 12 venues during the course of the exhibit's journey across Arizona. The coloring book takeaway is being designed by Arizona Humanities who will convert all winning images to a coloring book format. Credit will be given the artist on the page.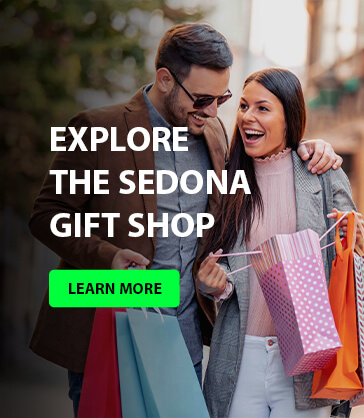 Artists and photographers can submit their entries to participating libraries beginning Monday, December 18 through Friday, December 22 during library open hours: Beaver Creek Public/School Library, Camp Verde Community Library, Camp Verde Unified School District Library, Clark Memorial Library, and Cottonwood Public Library. Entries in the contest will be on display at Camp Verde Community Library February – April 2018. The winning image will be sent to Arizona Humanities with accompanying text that represents the Verde Valley's unique water story.
There is a limit of one entry per individual. Your image should contain at least two of the following key elements and represent what you think makes the Verde Valley and its rivers, creeks, and streams unique: river/streams, agriculture, riparian forest/spaces, mountains, animals, birds or insects, the natural environment common across the Verde Valley.
Artwork must be submitted in a protective envelope, along with completed Conditions & Entry Form, no later than closing of business on Friday, December 22, 2017 to one of the Verde Valley libraries listed above. Submissions must not be smaller than 8.5 inches wide x 5.5 inches high with a maximum size of 17 inches wide x 11 inches high. The required orientation is landscape (horizontal). Images must be ready to hang for display at Camp Verde Community Library. Captions must accompany all submissions, and should include the subject/title of the image and the name of the artist(s). This information must be attached to the back of the image with no identifying marks on the front so artists remain anonymous during judging. 
Water|Ways is designed for small-town museums, libraries and cultural organizations; the exhibit will serve as a place to convene community conversations about water's impact on American culture. With the support and guidance of staff at Arizona Humanities and scholars at ASU, partners in the project will develop exhibits and public programs to facilitate education initiatives to raise people's understanding about water stories within the Verde Valley community. In addition to Friends of Verde River Greenway and Camp Verde Community Library, the Verde Valley partners sponsoring the Water|Ways exhibition include, Camp Verde Business Alliance, City of Cottonwood, Keep Sedona Beautiful, Northern AZ University, OLLI. Save our Ancient Red Rocks, Town of Camp Verde, Town of Clarkdale, and Yavapai College.
For entry forms and complete details of the Water|Ways art contest visit www.cvlibrary.org/vvwaterways or contact Kathy Hellman at 928-554-8381. To learn about Water|Ways in Arizona, please visit http://www.azhumanities.org/water-ways/ or call Arizona Humanities at 602-257-0335