Western Buddhist nun, Lopon Damchoe Wangmo
Sedona AZ (June 2, 2016) – As popular Tibetan-style Buddhism grows in the West, so to does the number of female teachers who, like their male counterparts, are traveling the world offering teachings.
One such distinguished female teacher is Canadian Buddhist nun, Lopon Damchoe Wangmo, who at the invitation of Jetsunma Ahkön Lhamo, spiritual director of Kunzang Palyul Chöling of Sedona, will be giving a series of Dharma teachings in Sedona, Friday June 10, through Sunday, June 12 at the Sedona Community Center. See the schedule below.
Prior to the teaching series, everyone is invited to attend a free Dharma talk at the Amitabha Stupa on Thursday, June 9th at 5:00 pm. This is a wonderful time to connect with Lopon Damchoe and ask questions of a highly trained Buddhist teacher.
Lopon Damchoe Wangmo received the degree of Lopon from Ngagyur Nyingma Nunnery Institute at Namdroling Monastery in India.  She is the first-ever Western graduate of this rigorous nine-year program of philosophy and practice. Since completing her studies in 2012, Lopon Damchoe has been teaching the Dharma, interpreting for the Lamas of the Palyul lineage, as well as translating Tibetan texts into English. She divides her time between teaching in India, Nepal, and the West.
Teaching Schedule:
Thursday, June 9th,  Free informal talk at the Amitabha Stupa (2650 Pueblo Dr.)
Friday, June 10th,  7-9 pm  Sedona Community Center, 2615 Melody Lane, in West Sedona.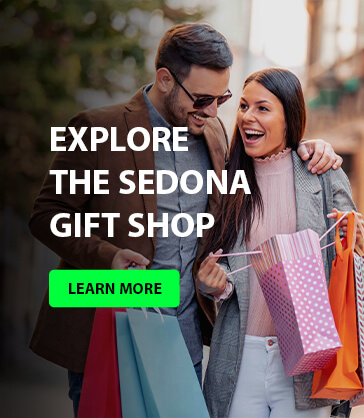 Power of the Dakini: Exploring the Mystical Feminine and the Path to Enlightenment
Dakinis embody the female quality of empty luminous wakefulness and can appear in many different ways in order to arrest conceptual thinking and delusion, aiding us on the Path to Enlightenment.
Female practitioners have played a very strong part within Tibetan Buddhism, displaying great endurance and devotion as they pursued realization. Padmansambhava's closest student Yeshe Tsogyal is well renowned for her heroic endeavors on the Path. He once said to her: "The ground of liberation is this human frame. And here distinctions, male or female, have no consequence. And yet, if Bodhicitta (the great compassion) graces it, a woman's form indeed will be supreme."
Saturday and Sunday, June 11 & 12,  10 am – Sedona Community Center, 2615 Melody Lane, in West Sedona.
The Lives and Inconceivable Activity of Padmasambhava, the Second Buddha
Considered the Great Protector for those tormented by suffering, particularly during this time of degeneration, Padmasambhava, also known as Guru Rinpoche, brought Buddhism to Tibet in the 8th century c.e. It is said he appears to every being of all the world systems in a form to benefit them according to their personal karmic vision.  In this way Guru Rinpoche is the condensed essence of the miraculous activities of the Buddhas of all directions and has countless unimaginable biographies.
To pre-register online for the teachings go to: . You can also register at the door with cash or check (to KPC of Sedona). Please consider coming 30 minutes early. The fees are $20 per teaching or $50 for all three teachings. Again, Thursday is a free event at the Amitabha Stupa (2650 Pueblo Drive, West Sedona)
These teachings are presented by Kunzang Odsal Palyul Changchub Chöling (KOPCC) of the Palyul lineage of the Nyingma School of Tibetan Buddhism. KOPCC was founded by Jetsunma Ahkön Lhamo under the direction of his Holiness Penor Rinpoche.