Sedona News – The local kickoff event at the Sedona Performing Arts Center for this year's Sedona International Film Festival (SIFF), "An Afternoon with Bruce Babbitt," attracted a large, enthusiastic audience. Prior to hearing Secretary Babbitt speak, SIFF screened a new movie, "Red Rock State Park", now showing to visitors at the park. Local filmmakers Bryan Reinhart, director, and Ron Melmon, producer, created this inspiring short documentary. Funding was made possible by the Benefactors of Red Rock State Park.
The park owes its existence to Bruce Babbitt. He negotiated a way for the State of Arizona to procure the land and create what we now enjoy as Red Rock State Park.
That existence was threatened in 2010 when Arizona's fiscal crisis nearly caused Red Rock State Park to be closed and sold. Faced with this prospect, Benefactors of Red Rock State Park stepped up, raised $145,000, and thereby saved this precious riparian habitat for the public.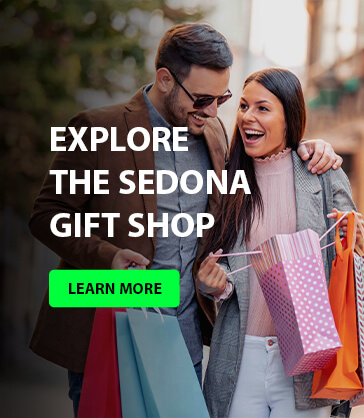 In his talk, former Arizona Governor of Arizona and Secretary of Interior under President Clinton, Bruce Babbitt drew attention to the ongoing efforts of Benefactors of Red Rock State Park. The non-profit organization funds projects and programs that the park could otherwise not afford. Among other important projects, their fundraising includes financing this new film, transportation for elementary students to take classes at the park through the School Connection program and new interpretive signs on two major trails. In addition, the Benefactors of RRSP are currently funding a new outdoor classroom in the park. It is nearing completion and will replace the classroom that washed away in a 2019 flood.
Secretary Babbitt also discussed the need for rural areas of the state to exert some control over water resources, something that current state law and regulations do not allow. He noted that House Bill 2661, introduced by Arizona representative Regina Cobb [R. District 5] would permit rural communities and counties to better manage their groundwater by establishing Rural Management Areas (RMAs). Babbitt urged attendees and residents to contact their legislators to support this important legislation.
Benefactors of Red Rock State Park are dedicated to helping Red Rock State Park sustain and expand its role as ​a vital resource for Environmental and Cultural Education for nearly twenty years, as a model of riparian habitat preservation, and as a location for environmentally sensitive recreation. For more information about Benefactors of Red Rock State Park and how you can help as a volunteer or contributor, please visit BenefactorsRRSP.org.