Sedona AZ (February 3, 2012) – Keep Sedona Beautiful, Inc. continues to celebrate its 40th Anniversary with well-known Brad Lancaster, who will kick off its 33rd Annual Native Plant Workshop as its morning keynote speaker on Saturday, March 24th. His topic will be "Planting the Rain: Principles, Practices and Tips for Water Harvesting Earthworks and Raingardens.
Brad Lancaster is an expert in the field of rainwater harvesting and water management. He is also a permaculture teacher, designer, consultant and co-founder of Desert Harvesters, a non-profit organization located in Tucson, where he lives on an eighth of an acre. On that urban lot and adjoining right-of-way, he and his brother harvest over 100,000 gallons of rainwater a year. This harvested water is then turned into living air conditioners of food-bearing shade trees, abundant gardens, and a thriving landscape incorporating wildlife habitat, beauty, edible and medicinal plants. Such sheltering landscapes can cool buildings by up to 20° F (11° C), reduce water and energy bills, and require little more than rainwater to thrive.
This year's Native Plant Workshop will take place at West Sedona School, 570 Posse Grounds Road, from 8:30am – 3:00pm. In addition to a second keynote speaker (to be announced later) there will be a total of eight workshops from which participants may choose to attend two. Workshops will address a variety of gardening topics such as Container Gardening, Composting, Firewise Landscaping, Native Plant Essential Oils, Insects, Hydroponics, Highlands Cacti and Identification of Locally Invasive and Noxious Weeds.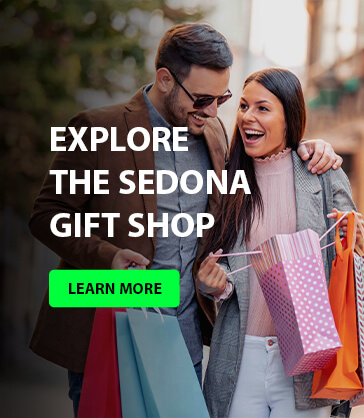 Advance tickets are $20 for KSB members, $30 for the general public; an additional $10 at the door. Included in the admission are breakfast savories donated by Wildflower Bread Company, coffee and tea, bagged lunch donated by Weber's IGA, and the silent auction. Tickets may be purchased by calling the KSB office at 282- 4938, or emailing ksb@esedona.net.
Keep Sedona Beautiful is a nonprofit organization that, by acting through the stewardship of its members and volunteers, is committed to protecting and sustaining the unique scenic beauty and natural environment of the Greater Sedona Area. For more information about Keep Sedona Beautiful, please visit www.keepsedonabeautiful.org.