By Tommy Acosta
We all know that tourism remains the lifeblood of Sedona's economy.
The recent discord between the city and the Sedona Chamber of Commerce has led to a significant decline in visitor numbers.
To revitalize tourism and restore Sedona to its former glory, strategic efforts from multiple stakeholders are needed.
We, as a community, need to explore various avenues for enticing tourists to visit Sedona and outline actionable steps that businesses, the City Council, the Chamber of Commerce, and local media can take to boost tourism.
First, Sedona must adopt an integrated and targeted advertising approach.
The city should focus on leveraging digital platforms and social media to reach a wider audience. Engaging storytelling, captivating visuals, and user-generated content can showcase the city's unique charm. Moreover, Sedona should collaborate with influential travel bloggers and social media influencers to promote the city as a desirable destination.
Local businesses play a vital role in enhancing the overall tourism experience.
Collaborations among hotels, restaurants, tour operators, and retailers can create appealing package deals that entice visitors to stay longer and spend more in Sedona. Businesses can also offer discounts or special promotions for tourists, emphasizing the city's distinctive attractions and activities.
The Sedona City Council now has a crucial role to play in stimulating tourism, in that it now has officially become the official destination marketing entity for Sedona.
By investing in infrastructure improvements, such as road expansions, parking facilities, and public transportation options, the council can alleviate traffic congestion and enhance accessibility.
Additionally, supporting the development of eco-friendly practices and sustainable tourism initiatives will appeal to environmentally conscious travelers.
Rebuilding a harmonious partnership between the city and the Chamber of Commerce is essential for boosting tourism.
The Chamber should actively collaborate with local businesses to develop comprehensive marketing campaigns, including print media, television, and radio advertisements.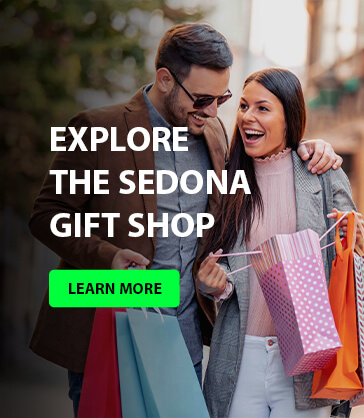 Participating in travel trade shows and organizing familiarization tours for travel agents and journalists can also generate positive exposure for Sedona.
To garner positive reviews from media outlets, Sedona must actively engage with Arizona newspapers and influential travel journalists.
Hosting press trips and providing accurate and up-to-date information about the city's attractions, events, and amenities can increase the likelihood of positive coverage.
Building strong relationships with media professionals and offering them unique experiences can help generate favorable stories about Sedona.
Highlighting the distinctive aspects of Sedona is crucial to attracting tourists. Promote Sedona's breathtaking landscapes, world-class hiking trails, and spiritual retreats. Emphasize the city's vibrant arts scene, renowned festivals, and wellness offerings. By showcasing Sedona's diverse and enriching experiences, the city can captivate potential visitors and differentiate itself from other destinations.
Public perception of traffic congestion can discourage potential tourists from visiting Sedona. To combat this perception, the city must focus on implementing effective traffic management strategies.
This includes providing real-time traffic updates, optimizing traffic flow through intelligent transportation systems, and promoting alternative transportation options, such as biking and public transit.
Engaging with the community to address their concerns and communicate ongoing efforts to alleviate traffic issues is also crucial.
Sedona can draw inspiration from other successful tourist destinations to increase visitor numbers. Studying the strategies implemented by destinations like Asheville, North Carolina, or Santa Fe, New Mexico, which have effectively marketed their unique offerings, can provide valuable insights.
Additionally, Sedona can participate in collaborative initiatives with neighboring destinations to create regional tourism campaigns that highlight the diverse attractions of Northern Arizona.
Reinvigorating tourism in Sedona requires a concerted effort from multiple stakeholders. By implementing strategic advertising, collaborating with local businesses, investing in infrastructure, rebuilding the Chamber of Commerce partnership, garnering positive reviews, showcasing unique features, addressing traffic concerns, and learning from successful destinations, Sedona can regain its status as a sought-after tourist destination.
Through these collective efforts, the city can attract a steady stream of visitors who will not only contribute to its economy but also cherish the unforgettable experiences that Sedona has to offer.