Cottonwood AZ (August 22, 2020) – Bonnie Lane's entire business model is focused on sustainability. She rescues vintage crystal and glassware and transforms it into eco-friendly solar lights. Bonnie explains, "Second Chances Solar Lights are built around reusing/re-purposing items for my products and encouraging customers to benefit from their sustainable focus." 
She promotes a circular economy by scouring local thrift stores for materials. Supporting these shops helps fund the social service missions of organizations such as Verde Valley Sanctuary, Old Town Mission, The Humane Society of Sedona, and Steps to Recovery Homes. She also volunteers and provides charity auction items for their fundraising efforts. One of Bonnie's recent creations is a custom, personalized angel light that adorns the memorial garden at Cottonwood's Twice Nice, the shop benefiting Verde Valley Sanctuary. She's also eager to partner with other certified sustainable businesses, such as restaurants and realtors, to supply them with sustainable solar lighting for outdoor patios or client appreciation. She will engrave her products to make personalized gifts.
Bonnie is generous with her time. She participated in a Sustainability Alliance/NAU focus group earlier this year and was one of the early testers of the updated certification website. She volunteers regularly with the Northern AZ Climate Change Alliance, a member of the Sustainability Alliance. 
Bonnie rents her Cottonwood home so is somewhat limited in what she can do to with the building, but she regularly maintains the HVAC, limits electrical usage, and runs the dishwasher to clean her glass lamps only when full. She's also fire-wise. "I am responsible for my landscaping and I maintain a defensible fire break, having removed vegetation that was crowding two corners of the house."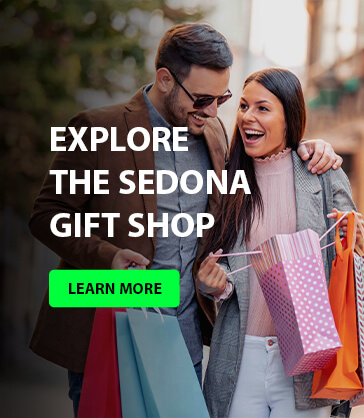 She is careful to limit packaging waste. "When I need to transport my fragile products, I use recycled towels and other cloths sourced from thrift shops for wrapping," Bonnie explains. "On those rare occasions when I need to ship something, I use sustainable packaging materials."
Bonnie Lane Designs was recently upgraded to Innovator/Silver in part because she signed up for 50 percent renewable energy through APS's Green Choice program. She cleans her products with vinegar and polishes with newsprint. As a home-based business, she has no commute, but she walks for errands frequently and combines trips when driving. When she needs to drive to Sedona, she takes recyclables to Sedona Recycles, which has a better recovery rate than the drop-off station in Cottonwood. She also tries to find new homes for things she no longer needs. "When I retire equipment or other items in my home, I always seek to determine how best to pass along the item for someone else's use by donation or resale."