Sedona AZ (December 31, 2012) – Studio Live presents Blues Dawg on Saturday, January 12th at 7:30 pm. Tickets are $15.00 in advance and $20.00 the day of the performance, doors open at 7:00 pm.
Blues Dawg is a contemporary electric blues band steeped in the traditions of American blues and roots music, a seasoned and professional band of musicians with decades of performance experience, including most of the venues throughout Sedona and the Verde Valley.
Blues Dawg was founded by Joe Neri in the mid-90's in Los Angeles, playing most of the Southern California venues and recording two studio and three live albums. After moving to Northern Arizona in early 2005, he re-formed the band, but kept the same basic sound of covers and original blues. The Arizona band has recorded two live albums.
The band consists of Neri on guitar and vocals, Duane Ewing on sax, Hutch Hutchinson on bass and vocals, and Robert Church on drums. Its repertoire consists of both originals and covers, greatly influenced by the great blues masters of Chicago, Memphis, Texas and California.
Joe Neri (guitar & vocals) traces his musical roots to Greenwich Village, where he bought his first guitar in the early 60's during the folk music revival of the time. Virtually weaned on early rock 'n' roll and rhythm and blues, he became a student of American blues music, and has devoted much of his music life to the genre.
Joe was mentored by the great Fran Banish while in Los Angeles and was influenced by his blues guitar heroes – B.B. King, Buddy Guy, Luther Allison and Jimmie Vaughan (Stevie's big brother). From a band ensemble perspective, his biggest influence has been the Paul Butterfield Band.
Joe is the founder and producer of the Old Town Blues Fest, the Bob Dylan Birthday Party & Concert, and the Holiday Blues Revue, all very popular annual events in Northern Arizona. He also hosts a monthly blues jam in Clarkdale.
Hutch Hutchinson (bass & vocals) began playing guitar at age ten but switched to bass a couple of years later. He also can play keyboard and drums. He's been gigging since the age of fourteen, strongly influenced by the playing styles of Paul McCartney, Jack Bruce, Jack Cassidy, Stanley Clark, Larry Taylor, Criss Squire, to name just a few of his bass heroes.
Hutch grew up in Kansas City and moved to Phoenix in 1969. During the 70's he was a member of Whisper, managed by Neil Smith's (Alice Cooper's drummer) mom, June Smith. He has performed throughout the Southwest and as far east as Texas and Kansas, and was a member of the legendary Northern Arizona blues/rock band, Dry Heat.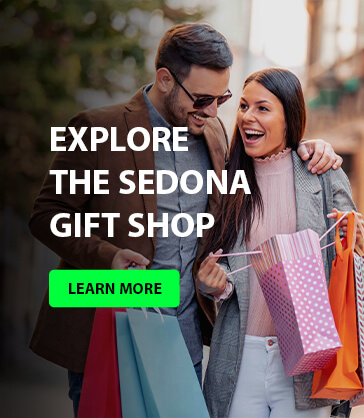 In addition to Blues Dawg, Hutch also plays bass with the Riffters and the Heavenly J's.
Robert Church (drums) grew up in the Monterey Bay area and started playing drums at about the age of eight. His concert, marching and jazz band participation all combine to influence his varied and unique playing style. He twice performed at the Reno Jazz Festival as a member of his school's jazz band, and also spent a short stint at the Berklee College of Music after high school.
When Robert returned to the West Coast, he played with a variety of club bands in Southern California. He took some time off from playing when he moved to Arizona, but found out how much he missed playing and began searching out to meet other musicians in the Verde Valley. He soon hooked up with the rest of the members of Blues Dawg and has been laying down the groove with them ever since, wowing his audiences with his signature high-energy and creative drum solos.
Duane Ewing (sax) is a versatile and multi-talented player. He started playing guitar at age eight, played trumpet in elementary school, and began playing saxophone at fifteen, adding clarinet and flute several years later. He has a degree in music and has taught both in public schools and privately.
Although an integral part of the blues sound of Blues Dawg, Duane's main focus is modern jazz, a focus that adds texture to his blues playing. He is also at home playing traditional dixieland, swing, rock 'n' roll and even country. As a teenager he often sneaked out of the house to hear Miles Davis, John Coltrane, Cannonball Adderley and the like perform in San Francisco; and a later study of the roots of jazz led him to traditional dixieland jazz.
Duane's credits include backing performers Cab Calloway, Steve Allen, Carol Channing and Toni Tennille; touring several western states with the New Age jazz band Crystal Wind and playing with the traditional jazz band Cell Block Seven in Britain; performing with many bands including The Jazz Salvation Company, Billy Browning's Sonoma Jazz Orchestra, The Garth Steen Trio and Mike Vax's big band Swing Shift. He has played numerous jazz festivals including Reno, Sacramento, San Diego, Monterey and San Francisco and venues throughout the West. He also has played on several commercial recordings.
For more information please contact the Sedona Performing Arts Alliance/Studio Live at (928)282-0549. Tickets are available online at www.studiolivesedona.com or at the Studio Live box office located at 215 Coffeepot Drive in West Sedona.
The Sedona Performing Arts Alliance is a nonprofit organization, 501(c)(3) that serves as a catalyst for community development through quality arts programming. We are dedicated to the advancement of the performing arts through education, live performance and artist support.