BISSELL Pet Foundation is Sponsoring Pet Adoption Fees at 160+ Shelters Across 32 States during 'Empty the Shelters' Events
By Robert Albrecht
Sedona AZ (July 9, 2020) – The Humane Society of Sedona is proud to be a participant in this "Empty the Shelters" event to be held July 10-12 at our shelter in West Sedona. The event is our first semi-virtual event because of the COVID-19 virus constraints and features adoption fees of $25.00 for either dogs or cats over 6 months in age.
With our need to foster pets becoming so prevalent during COVID-19, HSS will also honor foster-to-adopt cases that start as fosters during the weekend of July 10-12 and are finalized up to one week after the event.
"More pets run away during the summer months than any other time of the year," said Cathy Bissell, Founder of BISSELL Pet Foundation. "The increase in shelter intake puts pressure on our partners, who are already working with limited staff and funding due to COVID-19. Our intent is to aid our partnering shelters in finding forever homes for as many adoptable animals as possible".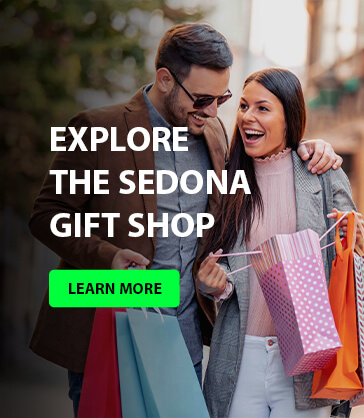 The Humane Society of Sedona will work with interested adopters to schedule meet and greet appointments following national and local COVID-19 guidelines. To find an adoptable animal visit our website at www.humanesocietyofsedona.org and view the adoptable dogs and cats, other information about the setting of appointments and the viewing of the animals. You will need to pick an adoptable animal you would be interested in before you call to make an appointment (this is the virtual part). At this time in order to meet the COVID-19 guidelines, we have to monitor the number of people walking through our shelter area (for cats) or having a meet and greet with animals' outdoors weather permitting, so appointments are necessary. The appointment times will be spaced apart so that we can have as many people see as many adoptable pets within the guidelines we must enforce and allow time to sanitized areas prior to the next appointments.
With your help and understanding other guidelines will be necessary to ensure the safety of our staff and volunteers, our animals and you, our valued client. Appointments will have to be made, and you will be pre-approved prior to your appointment. At this time, we cannot allow walk-ins and we ask that everyone with an appointment please wear a mask. Masks will be available for those of you that do not have one. As mentioned, we are sanitizing in between visits to insure a clean environment for everyone. After your adoption, we ask that you fill out a brief questionnaire that is required by the Bissell Pet Foundation.
All animals will be microchipped and spayed/neutered; will have all necessary shots and will be registered in the nation-wide "Finding Rover" facial recognition program for dogs and cats. More information at www.findingrover.com. Several other "goodies" are also in the adoption packets.
Since the program began in 2016, the Bissell "Empty the Shelters" has found homes for 37,394 pets and counting. During the COVID-19 pandemic alone, 6,231 pets were adopted during two ETS events executed by appointment only.
This will be a wonderful event so please plan to visit our shelter at 2115 Shelby Drive in West Sedona on July 10-12 from 10 am-4 pm. For more information call (928) 282-4679 and/or view our website at www.humanesocietyofsedona.org. Thank you for your support and we look forward to visiting with you to find that new "furry" addition to your family.