By Kohinoor Kar and Mike Cynecki
Phoenix AZ (January 10, 2012) – It has been proven by researchers that any kind of distraction while driving, walking or biking poses a major safety issue on our roadways.
The nature and intensity of distractions vary from situation to situation. Driver distractions come in many forms, such as texting, using cell phones, children in the vehicle, passionate conversations with other passengers, and eating or drinking while driving. Some people have also been guilty of putting on makeup or doing other "interesting" tasks when they should be concentrating on the road in front of them. Driving is the only task one should be doing when behind the wheel.
While everyone knows about the danger of driving while intoxicated, another very real threat to traffic safety includes driving while drowsy. Some prescription drugs, and even some over-the-counter drugs, can result in drowsiness and can cause a driver to lose the ability to react safely in traffic and lose control of their vehicle.
Pets can also be a distraction to motorists. Another driver distraction is trying to find a route by reading a map, GPS or handheld electronic device while driving. Pedestrians can also be guilty of getting distracted when wearing headphones, sending or receiving text messages or talking on the phone or with someone beside them, playing along the roadway unmindful about the traffic around them, as well as walking while fatigued or intoxicated.
You might have seen the recent video clip of the shopper who was sending a text message inside a mall and fell right into a water fountain. While this incident can appear to be funny and humiliating, these types of distractions while driving, riding a bicycle or walking along a street can have serious consequences.
In fact, research studies have shown that a driver using a cell phone is four times as likely to get into a collision.
Ordinances vary from jurisdiction to jurisdiction, and we should be aware of them to ascertain what is permissible and what is not. Most municipal agencies have this information on their websites. If anyone violates the code and is involved in a traffic crash, there are additional penalties. While penalties are relatively minor, the loss from a serious traffic crash could be devastating. According to the Governors Highway Safety Association, which is a national organization, the only current statewide ban in Arizona on cell phone use or text messaging is the law that prohibits school bus drivers to use a cell phone (handheld and hands-free) while driving.
Some studies have equated a driver on a cell phone to a driver who is legally intoxicated. These incidents usually occur more frequently than reported, because cell phone use is typically not known or reported in most collisions. Cell phones and smart phones can be powerful tools to help us in so many ways; however, they can also be deadly distractions if misused.
The U.S. Department of Transportation has placed a strong emphasis on preventing distracted driving at www.distraction.gov. The Governors Highway Safety Association provides 10 tips for managing some of the most common driver distractions.
1.Turn it off. Turn your phone off or switch to silent mode before you get in the car.
2.Spread the word. Set up a special message to tell callers that you are driving and you'll get back to them as soon as possible, or sign up for a service that offers this.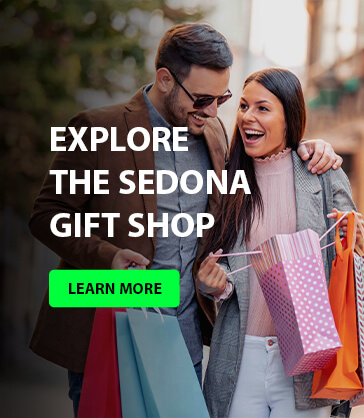 3.Pull over. If you need to make a call, pull over to a safe area first.
4.Use your passengers. Ask a passenger to make the call for you.
5.X the text. Don't ever text and drive, surf the web or read your email while driving. It is dangerous and against the law in most states.
6.Know the law. Familiarize yourself with state and local laws before you get in the car. Some states and localities prohibit the use of hand-held cell phones.
7.Prepare. Review maps and directions before you start to drive. If you need help when you are on the road, ask a passenger to help or pull over to a safe location to review the map or directions again.
8.Secure your pets. Pets can be a big distraction in the car. Always secure your pets properly before you start to drive.
9.Keep the kids safe. Pull over to a safe location to address situations with your children in the car.
10.Focus on the task at hand. Refrain from smoking, eating, drinking, reading and any other activity that takes your mind and eyes off the road.
While most of us get into a rush situation behind the wheel, we need to always be careful about any kind of distraction that can result in a life-changing disaster. If we understand the distraction issue clearly and act accordingly, it becomes much easier to keep ourselves and other road users safe. We have the power to eliminate distractions while driving, walking or bicycling and to significantly minimize the chance of an unfortunate crash. Despite the absence of a statewide ban on texting or cell phone use while driving, motorists should take the high road and leave these activities for when the trip is over. After all, it is better to be safe than sorry.
Kohinoor Kar, Ph.D., a professional engineer with 22 years combined experience in the roadway, traffic and safety field, has been with the state of Arizona for the past seven years. Kar serves on several advisory committees and panels at the state, national and international levels.
Michael J. Cynecki, recently retired from the city of Phoenix after a career of 26 years in the transportation department and is currently with the consulting firm of Lee Engineering, LLC. Cynecki serves as the chairman of the Transportation Research Board Section ANF00, which includes the pedestrian, bicycle and motorcycle committees, and is also involved in Safe Routes to School training.