Sedona AZ (September 11, 2018) – With the advent of cooler temperatures and fewer visitors, now is a great time to become a volunteer park ranger.
The uniformed rangers are most often seen assisting visitors in Uptown but there is much more to the volunteers. Rangers also help with community events, support city staff with park events, perform vital conservation work, and create and deliver educational programs to residents and visitors.       
Sedona Volunteer Park Ranger Program Manager Bob Huggins says volunteering with the rangers is especially rewarding for outgoing, outdoorsy Sedonans. "We're always looking for people who love to work outdoors and meet new people from around the world," he says. "The rangers support our community in many ways but also tell us their service is a great way to learn more about Sedona and make new friends."
Huggins says late summer's visitor lull and milder temperatures allow his staff to spend more time training new rangers and introducing them to all of the city and program amenities.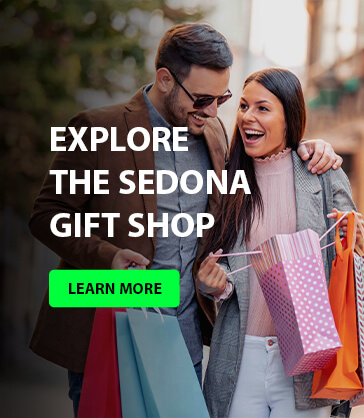 New rangers serve a probationary period, are fingerprinted and undergo a background check. Orientation and education includes visitor service training from the US Forest Service and Sedona Chamber of Commerce and Tourism Bureau, first aid training from the Sedona Fire District, and on-the-job training from veteran rangers.
Uniforms and training are provided at no cost in exchange for an agreement to provide a minimum number of volunteer hours per month.
The Sedona Volunteer Park Ranger program is in its 12th year, operating 7 days a week year-round. Several of the city's rangers have been with the program since its inception. In 2017, rangers helped with numerous park events, contributed expertise to the city's parking pay station implementation task force and management plan, provided traffic and pedestrian management services at the dedication of the new Posse Ground Park pavilion, trained support staff at a local resort, and assisted Santa Claus at two holiday events.
For more information on the Sedona Volunteer Park Ranger program visit sedonaaz.gov/parkranger. You can also pick up a ranger packet from the Parks and Recreation office located at 525 Posse Grounds Rd.