Sedona AZ (September 23, 2016) – Excitement for the grape reigns at a wine festival to support Red Rose Inspiration for Animals, coming to the Sedona Village.
Amadeus Larew, director and fearless leader of the Sedona Village Welcome Center, is excited to facilitate this event which will showcase Arizona wine and beer. A wine trivia contest will decide this year's Bacchus and his/her court. Wandering minstrels and news callers will be roaming throughout the event wearing period costumes. Though this Bacchanalia will strive to be a traditional Roman Festival.    Tickets are just $15 and will include 5 tastes of wine or beer and appetizers.  Tickets can be purchased at The Collective (formerly known as Tequa) or the Red Rose Thriftique located in the Bell Rock Plaza during the week or at The event on Friday.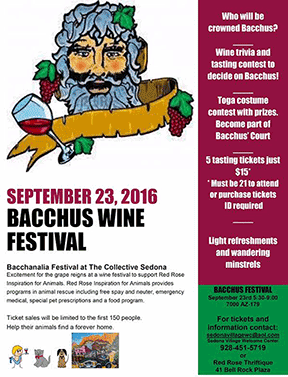 Red Rose Inspiration for Animals provides programs in animal rescue including free spay and neuter services, emergency medical, and works in rehabilitation and healing.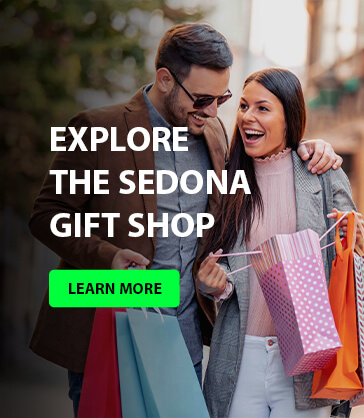 The Sedona Village Welcome Center opened its doors in The Collective in April, offering visitors' information regarding the Sedona Village, Sedona and the surrounding Verde Valley including materials on local businesses, hikes and the Forestry service.
The Bacchanalia Festival will take place in the courtyard of The Collective Sedona, 7000 AZ-179 from 5pm-9pm, Friday, September 23rd. So put on your best Toga, stop by and wine a little! Must be 21 to attend or purchase tickets, ID required.    For more information, contact:
Amadeus Larew
SedonaVillageWelcomCenter@aol.com
7000 AZ-179, Sedona, AZ 86351
361-774-4881