Sedona AZ (July 11, 2015) – The dog days of summer are upon us, but that doesn't mean you have to go into hibernation. Head for cooler temperatures at Rowe Fine Art Gallery on August 7 from 5 to 8 p.m. for the Sedona Gallery Association's 1st Friday Gallery Tour. The gallery will host Hot Summer Nights Part II, a continuation of a show that began in July. This month, the show will highlight the gallery's award-winning sculptors and jewelers. Grab something cool to drink and let the artwork around you turn up the heat.
Wildlife sculptor Ken Rowe co-owns Rowe Fine Art Gallery with his wife, Monica, so you better believe sculpture plays a big part in the gallery. Aside from Ken's bronzes, including his latest pre-cast titled Fly Fishing, you will find the whimsical wildlife sculptures of Kim Kori, who lives here in Sedona and can frequently be found in the gallery. Navajo artist Alvin Marshall uses stone to carve figurative masterpieces inspired by his culture. Born in Russia but currently residing in Tucson, Nicolai Medvedev sculpts wildlife as well as intricate, colorful, intarsia boxes and jewelry. Erik Petersen is an expert at bronze finishing work and creating patinas from his studio in Prescott, but he also sculpts in his spare time. Colorado resident Joshua Tobey, who comes from a long line of renowned artists, rounds out Rowe Gallery's impressive selection of sculptors with his impressionistic wildlife sculptures.
The gallery firmly believes that jewelry is also a form of sculpture, so make sure you discover the latest work from Cherie Danielle, Liam Herbert and Jennifer Inge. Cherie's jewelry reflects her love of animals while Jennifer weaves works of art using horsehair. She also crafts detailed sterling-silver charms. Liam Herbert's figurative pendants, bracelets and earrings express life's emotions, connecting with the wearer in a very personal way. His latest Peace Pendant has been garnering lots of attention. If you haven't seen the way Liam has combined three religious symbols with the peace symbol, you have to check it out.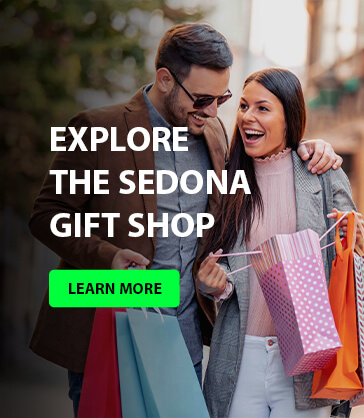 Cool off at Rowe Fine Art Gallery in August!
Rowe Fine Art Gallery represents traditional and contemporary southwestern sculptors, painters and jewelers. The gallery is located under the bell tower in Patio de las Campanas at Tlaquepaque Arts & Crafts Village (336 SR 179, Suite A-102 in Sedona). It is open seven days a week from 10 a.m. to 5 p.m. For more information, call 928-282-8877 or visit www.rowegallery.com