By Tommy Acosta
Sedona AZ: I am a child of the 60's — a proud Baby Boomer.
I came awake during the summer of 1968, when the war in Vietnam was raging and so many of my generation were being sacrificed and maimed in the name of freedom and of profit.
I was one of those college students that grew their hair long, marched against the war and demonstrated in the streets of Washington D.C.
At that time, we, the youth, understood that behind all conflict the profit motive lurked.
We knew that an element exists in the world that benefits greatly from war, disease, degradation, famine, hate, pain, division and sorrow; and has been doing so since the beginning of civilization thousands of years ago.
We saw the blatant institutionalized racism in every nook and cranny of the world.
We knew of the genocide waged against the indigenous people of America by the white Europeans, that stole everything from them and almost exterminated their culture.
We understood that war creates unimaginable profit for those who invest in its lethal machinery and the industry that produces them.
We saw how wars were created and maintained by the profiteers in our government and businesses.
We understood how people are manipulated by the inputs into their consciousness, controlled by those who owned the media, newspapers, radio and TV.
We saw how jails profit by the incarceration of people of color in astounding ratios, when compared to white inmates.
We saw how racial stereotypes were maintained in literature and TV programming and how some police freely exercised violence against minorities; with impudence and nothing there to stop them.
We were aware of the disparity between the level of education offered to whites as compared as to the level offered to minorities.
We saw how disadvantaged communities are used as breeding grounds for drugs and violence
We understood how the very products we consumed were designed to rob us of nutrient's, replaced by sugar-laden foods that set the stage for disease, forcing us to take the medicines we need to stay alive while creating massive profits for Big Pharma.
We knew that to this element that controls us, we the people, were but sheep and cattle there to serve them and increase their profits.
Yes, we were awake. But we had to be put back to sleep because we were becoming burdensome to our masters. We were waking up and that was dangerous to their control and profits.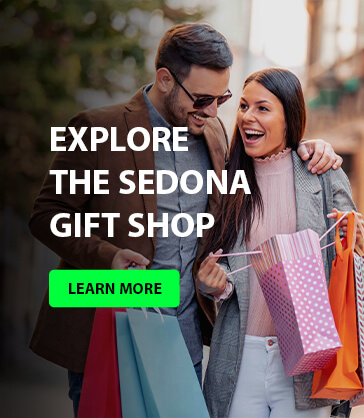 Our leaders were eliminated: John F. Kennedy and his brother; Martin Luther King; John Lennon; Jerry Rubin; AbbyHoffman; and so many others.
And we did fall back asleep, that is until the rise of today's Woke generation.
Merriam-Webster dictionary defines the word as: "Aware of and actively attentive to important facts and issues (especially issues of racial and social justice)."
 Woke is further defined as "Being aware or well informed in a political or cultural sense, especially regarding issues surrounding marginalized communities. It describes someone who has "woken up" to issues of social injustice."
A big difference between those of us who awakened back in the 60s and 70s and those who are Woke today, is that back then there was little we could do about it, other than demonstrate, while now, the Woke can create change.
You can see it in the promulgation of Critical Race Theory. You can see it in movies, and cable news networks as Blacks and Browns are ever more portrayed in positions of power and respect.
More and more we see Black and White couples marrying and having children.
TV commercials regularly feature people of color in beautiful homes, consuming products.
There is a homogenization of the races being conducted through all media sources, geared, one may assume, to create a more racially balanced community and population.
The Woke may be focusing on social issues and rectifying the sins of the past by banning great works of literature, a truly sad and misdirected effort that denies the importance of critical thinking and learning from the past. Same for Cancel Culture. But they fail to open the curtain and expose the wizard behind every woe society yet experiences.
They are still being manipulated by the element that profits from human misery; used to further divide the population the profiteers exploit.
But there is hope. At least this Woke generation woke up from the benign illusion society has been operating under for so long a time. Maybe they will shift their attention to ending the profit-motivated wars we are still burdened by.
Burning books and toppling statues are not near as effective as breaking through the walls of ignorance  standing in our minds.