By James Bishop, Jr.
(June 3, 2013)
When you have eliminated the impossible, whatever remains, however improbable, must be the truth.
— Sir Arthur Conan Doyle, circa 1890.
Sometimes it feels as though we as a people have entered into the twilight zone where what is an illusion is real and what is real is an illusion. Readers of the Los Angeles Times likely felt way not long ago, I am told, when a research study reported that rapidly melting ice sheets and warming oceans associated with climate change will raise sea levels by six feet or higher on the West Coast—by 2030.
Say what?
In some circles the report drew hoots and holler from politicians such as our Governor denouncing the scientific finding as tree-hugging, left wing propaganda; in others it was merely dismissed by citizens as unthinkable, as unthinkable as the Verde River going dry, as unthinkable as faucets spewing out nothing but air. Also beyond the realm of reality is that Virginia's attorney general has launched a two-year investigation of a college scientist for believing in global warning.
Cut to the Verde Valley to Sedona, far from the coasts where water may rise; local gardeners already knew that climate changes had arrived. How did they know? Historic cases of allergies have been sweeping Sedona and other communities because the earth has been warmer than normal and a galaxy of pollens via plants and flowers decided to come alive sooner than usual "assaulting our immune systems," spots Susie, this pilgrim's gardener put it succinctly. What's more, in coming years this assault will continue so long as greenhouse gasses produced by burning coal, oil and other fossil fuels keep increasing.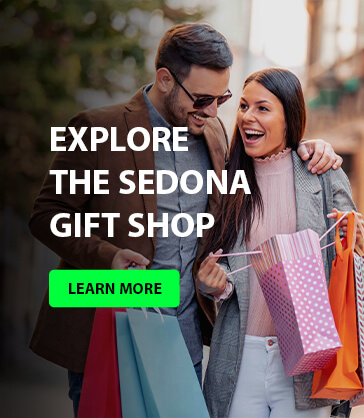 Someone else who found the news in the LA Times old hat was Charles Keeling, known as Dave in scientific circles in which he's regarded as a superstar because of his creation of the "Keeling curve." Briefly his name recently flashed in academic journals: Monitoring devices he developed at Mauna Loa at the U.S. Weather Bureau installation on the island of Hawaii, just detected carbon-dioxide concentrations in the atmosphere on the order of 400 parts per million, the last time there were readings like that, according to The Economist, was in the Pliocene era, more than 4million years ago when jungles covered northern Canada.
Keeling's first readings, taken fifty years ago, found that carbon dioxide levels varied with the seasons, falling in northern summer as plants take up carbon dioxide and rising in winter as dead plant life rotted away. Average readings then were 315 parts per million, definitely safe as far greenhouse emissions are concerned, scientists tell this author.
Unless our president wakes up, truth be told, and focuses his intellectual Princeton/Harvard brain on facts before us—and before him, emissions will continue to rise so that Mauna Loa readings will rise 450 ppm, "terrifyingly predictable" asserts science writer, Elizabeth Kolbert, among the first national magazine writers to recognize that climate change is not a myth and will change the we way live if more people remain blind to reality. By the way reality hit Canada hard last winter when the first time that hockey nation's rinks refused to freeze and games were played inside arenas for the first time. Still and all, the US is not alone in having leaders without the courage to crack down on sources of CO2. Writes Bob Gifford, a scientist in British Columbia, "people have trouble imagining a future different than our own, their habits of inaction are dragons of inaction."
To be sure, the US Congress is teeming with dragons of inaction skilled at obstruction and willful ignorance. Why is that? In a tale rarely told, what would be good for America and its health, would be dreadful for coal and oil industries. Currently their plans for the future call for tapping fossil reserves until they have been used up. But what if a tax was placed on carbon designed to throw meters in Hawaii in reverse? That would mean fossils would have to remain underground never to be burned, billions in value lost forever.
Obama may have to sweat it out alone, using his executive power to crack down on emitters, that is not a duty, it must be his final mission.
Long ago Poet What Whitman mused that "after we have exhausted what there is in business, politics, conviviality, and so on, what remains? Nature remains." Would he be so sure, were he around today?