By James Bishop, Jr.
(September 28, 2014) 
A culture is only as great as its dreams, and its dreams are dreamed by artists.
— Ron Hubbard (1911 – 1986)
Once upon a time not so long ago  Sedona was a dusty little community of folk encircled by awe-inspiring  expanses of national and state lands and blessed with sunsets that often dissolve the hardest of hearts. No wonder that artists beginning in the 1930's arrived from far and wide to create their dreams whether in paint, bronze, wood, music or dance. By 1980 it was widely regarded as a cultural mecca.
Today, the land still thrills and while it is no longer a little town, and tourist buses crowd the streets many of those artists are here:  Joella Jean Mahoney, Susan Kliewer and many others remain to dream dreams that enrich the culture—now featuring its very own book festival set for Saturday October 4th  at the Sedona Elks Lodge. There, books of all sorts will be on display including Gene K. Garrison's Artists of Sedona 1930-1999, a long-awaited comprehensive compendium of interesting artists, many still alive, others such as Bob and Mary Kittredge and Nassan Gobran, departed for good.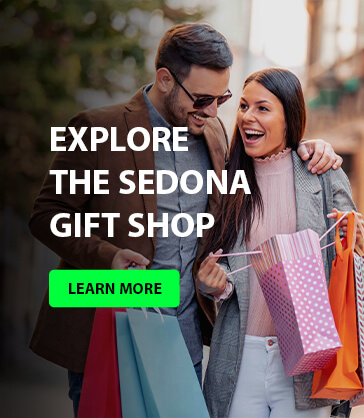 Says Garrison "I had been thinking about something like this since the 1940s when I first arrived here. The moment I heard that no one had done a book like this a light went off in my brain." All habitués of the arts have reason to applaud what that light in her brain created.
Being a veteran researcher myself, I find her research to be classy, packed with good details and anecdotes aplenty. Who put Sedona on the map as an arts village? Roam back to 1958 when Nassan Gobran, an Egyptian teacher was in Mr. Cecil Lockhart-Smith's jewelry store in what is now uptown. Nearby heard some business men chatting, "we need something new in Sedona, something different." Gobran broke in. "I have what Sedona needs, the most important industry for Sedona, and that's art. We should start an art center here." By 1961 they did showing the works of legendary Max Ernst and his artist wife, Dorothy Tanning." It stands today in uptown, a beacon of creativity.
If stories are the adhesive that keeps communities together, this book demonstrates that whatever has occurred as mayors and politicians and city managers have come and gone, artists' work provides memories of days gone by, whether they have passed on like Joe Beeler, Zoe Mozert and the Kittredges,  or loom like Muir and Soderberg and Rowe, and a dozen more.  This book is for aspiring artists, as well as the cognoscenti. "If you want to be an artist, do it," Ruth Waddell told author Garrison.