Sedona AZ (March 23, 2016) – The Sedona Visual Artists' Coalition (SVAC) if offering volunteer opportunities to assist Local Artists participating in the Open Studios Tour Friday-Sunday, April 29, 30, and May 1, 2016.  This is an excellent opportunity for students and adults to gain the experience of talking with the artist, observing their working environments, and interacting with the public.  The Sedona Chamber of Commerce has consistently named the Open Studios Tour as one of their 10 annual Signature Events.  Volunteers will be selling raffle tickets at the event, and taking down contact information from guests who visit the studios.
Founded in 1996, the SVAC is a community of artists in the greater Sedona area who create in 2-Dimensional and 3-Dimensional art. The membership of 150 artists encompasses many media, including oils, acrylics, watercolor, fiber, wood, glass, clay, metal, film and mixed media.  The Coalition fosters an interest in the visual arts by nurturing artists and our community through education, exhibition, and exploration of the arts.  To that end, educational scholarships are offered to high school seniors who intend to pursue the arts in higher education.  Thirty nine of the Open Studios artists will be donating a piece of their artwork for the raffle.  One hundred percent of the proceeds from the raffle will go to the Scholarship Fund.  
Volunteer applications can be obtained by contacting Sue Haan at redrockfusion@gmail.com.  The Volunteer Committee will attempt to place volunteers with their preferred art medium.  There will be a brief training session prior to the Tour.  Volunteers will be expected to work at least one of the days of the Tour from 11am-4pm.  Additional days and times are welcome.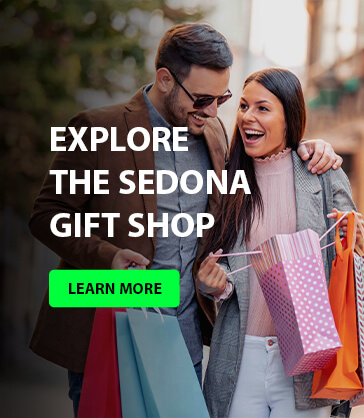 Interested parties can visit www.sedonaartistscoalition.org for more information about SVAC, the Open Studios Tour and how to apply for SVAC membership.