ImagiVenture Foundation to Relay Vision for Uptown Venue and Explore How Art Creates Community
Sedona AZ (December 13, 2012) – ImagiVenture Foundation, founded by Sedona artist and Studio 61 owner Jennifer Epperson, hosts "A Place for Art," an introduction to the ImagiVenture Alternative ArtSpace  launched in uptown Sedona in September 2012. A multimedia presentation and discussion will be held at The Sedona international Film Festival's Mary D. Fisher Theatre December 29 at 4:00PM.
A self-proclaimed "art agitator", Epperson will share her vision for a unique "live, work, play" art environment for fine and performing arts, featuring experimental, collaborative and provocative works of music, dance, poetry, painting, sculpture, photography, and new-media.  The space will present thematic exhibitions, host performances, and offer educational programs.  Future plans include artist-in-residence programs and environmental art projects.
Epperson invites those interested in learning about, participating in, and/or performing at the emerging art space to join in a discussion on the untapped creative potential in Sedona and how art and artspace can play center stage in community development.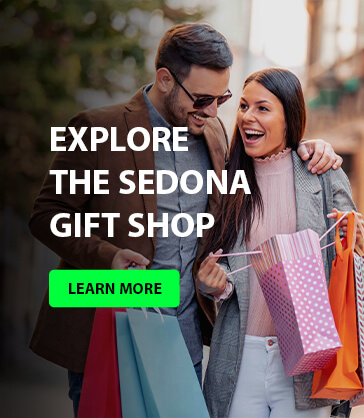 The program will feature Mark Larsen, artist/founder of The Artery, Houston's thriving 25-year-old alternative art space.  Larsen will share his account of how The Artery transformed the Houston art community.  He will be joined by acclaimed artist Dan Havel, whose architectural deconstructions are traffic-stopping examples of alternative art.  A reception will follow with an opportunity to network with fellow art lovers and view HEADS, a community-created art installation.
"It's time we celebrate and practice our human ability to imagine," explains Epperson. "When we unequivocally tap into the creative experience, previously unimaginable possibilities emerge.  With the creation of the ImagiVenture Foundation and the Alternative ArtSpace, I intend to do my part to support our community, expand and encourage tourism, honor our environment, and be a steward of our powerful, collective creative expression."
The event will take place on Saturday, December 29 from 4-6pm at Mary D. Fisher Theatre, 2030 W. Hwy 89A, Sedona.  Enjoy complimentary refreshments and hors d'oeuvres.  Admission is free.  Donations accepted.  Contact 928-254-9415 for information.