Sedona AZ (February 14, 2018) – The public is invited to meet and greet artists Michael Colpitts and Allison Rae Nichols at City Hall on Wednesday, February 21 from 4-6 pm. Both exhibits can be viewed in the Council Chambers, as well as the Vultee Conference Room.
View Colpitts' radiant mixed media paintings in which he employs a wide variety of techniques and materials. He explores the use of gesso, fabrics and papers, light charcoal, modeling paste, grog, sand, thick oil colors, acrylic washes and transparent oil washes. The result are paintings with incredible depth and allure. His artistic intention involves a connection with his audience. "There's a quality of suggestion without definition, which creates feelings and emotions allowing space for the viewer's own personal and unique interpretation," says Colpitts. His work has been shown in Barcelona, Ibiza and Manises, Spain, as well as Sun Valley, Idaho and Marin County, California.
Inspired by themes of romantic love and as the vehicle to express the intricacies of partnership, Nichols new works use two miniature figurines, which are emboldened by a surreal journey offering insight into topics of vulnerability, compromise, joy, loss and desire. Nichols says,"The work in this exhibition was inspired by my move to the Southwest and speaks to ideas of romance, love, loss and possibilities. It's a show for lovers and fighters and anyone who's taken a leap of faith with a person or a place." Nichols has appeared in numerous group and solo exhibitions throughout the country including: Chicago, New York and New Mexico.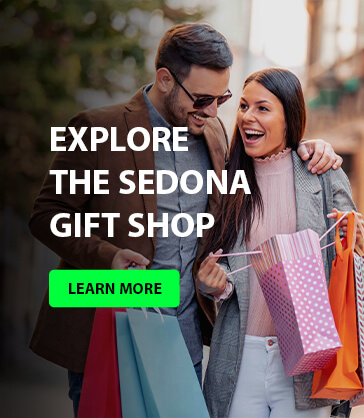 This exhibit is located in the Council chambers and the gallery in the Vultee conference room, City Campus, at 102 Roadrunner Drive. To make an appointment for best viewing time in the City Hall Art Rotation Program, or questions regarding the reception, please call Nancy Lattanzi at 928-203-5078, or email NLattanzi@SedonaAZ.gov