By Mary Helsaple
www.Helsaple.com
Sedona AZ (April 26, 2015) – The Fine Art business has evolved with new technology, and it has exploded into the public environments,  mass consumer, and decorative marketplaces.  New art materials made of resins and plastics along with changes in image photography and print technologies have made 'reproductions' and 'facsimiles' more accessible. The many shapes, surfaces and forms it can be confusing.  Purchasing art is a wonderful experience, an exciting pastime,  and art enriches our lives.  Art also enhances our personal space and inspires us.  The choice of Art reflects our individuality, personal tastes, and our uniqueness in a chaotic commercial world.  So,it is important that ART buyers know what they are buying when they visit an art fair, artist's studio, art museums or art gallery.
What is ORIGINAL Art?

Original Art is created by the hand of  an artist,  in any type of 'medium';oil, watercolor, acrylic collage, ink, drawing, woodblock, monotype printing, sculpture in clay, bronze, stone, glass, paper, found objects, plaster etc.  The most defining fact is that it is 'one of a kind'.  Original Art must contain the elements of the individual who created it, the idea of the artist, an objective, a concept and be an expression of the individual creator(s). An artist may do a series of similar works or something close to a 'copy', but not perfectly identical.  An altered facsimile then becomes its own original object, which is subject to aging, time, degradation, and breakdown.  For the most part, once the person who created it, stops altering the art, it is then considered an 'original'.  Only a derivative, like a photo, giclee, print or cast can represents it or duplicate it. Similar to the idea behind a copyright.  
When original art is destroyed, or naturally deteriorates, it is gone.  A slight deviation to this in a series of hand printed prints, like a mono-print which is different every time it is printed on the press, or a reduction print which is slowly destroyed as the artist continues to carve the substrate for the final, or casting  which is made one at a time, and reconstructed for the final work.  
It is not a multiple like a photograph, or digital giclee print, card, sculpture, or object made from a cast for the purposes of production sales and marketing, with no direct artist involvement.  An ORIGINAL is just that, it is like an individual; completely unique.
This is why people collect and pay more for original art. They own a unique piece of art created only once, through the brain, the body, and heart of an individual.  It can, however; be owned and enjoyed by the (purchaser) or collector.  Many Collectors purchase original pieces based on a theme, style, or fondness of a time-period or person.  What drives the designation is the process of it's originality and uniqueness.
What is Claybord?
Claybord is a special new surface developed by 'Ampersand'.  It comes in 4 types; one of which is water-soluble, and used for watercolor and egg tempera.  Another is a gesso surface compatible with oils, acrylic and casein pigments.  The third type is for pastels and the fourth is Scratch Board.  The boards are made of tempered masonite and covered in different surfaces for each medium.  The watercolor board surface is coated with a micro fine clay mixture, which accepts water pigments much like watercolor paper.  Painting on claybord is a lot like painting a 'fresco' (wet plaster).  The surface clay does contain 'sizing', which helps holds crisp lines, and allows for continuous re-wetting.  The pigment in captured into the top surface of the clay and dries in place.  The oil board is covered with a 'gesso' that accepts oil, cassin, acrylic pigments.  Scratch board is covered with thin layer of color, usually black, over the clayoine material.  An image is then scratched into the thin layer and sometimes colored with water-based color to enhance the scratch lines.  Once the painting is completed the surface is sealed with a clear acrylic spray which makes a permanent moisture/ air borne contaminant barrier and it is able to be framed without glass. These are all called 'Original Art' and one of a kind.
What is a Giclee Print ?
Giclée  ( zhee-KLAY)  was used in 1991 by printmaker Jack Duganne to describe fine art digital prints made from a large-format, high-resolution industrial prepress proofing inkjet printers adapted for fine-art printing. A Giclee Print is a 'digital electronic image' scanned by computer directly from the original work of art' or a high-resolution digital file.  This term is used by artists, galleries, and print shops to indicate a high quality print.  It is however, an unregulated process and has no guarantee or warranty to quality.  The fine art print industry were specifically looking for a word that would not have the negative connotations of "inkjet" or "computer generated".
The word is based on the French word 'gicleur', which means spray or spurt, indicating how the ink was sprayed onto a surface.An image is printed one at a time by a precise ink jet printer on 260lb Arches Watercolor Paper, ink sensitive Canvas, or ink sensitive Metal using Archival Inks. 
Each 'Giclee Print' is checked numerous times, both by the artist, and printer for color and detail accuracy.  Each print is color balanced and approved against the original work of art before artist's signature, the edition number and date.  Sometimes an 'edition stamp' called a 'chop' is added to the final print run.
Every EDITION Giclee Print can have a Letter of Authenticity and sign by the originating artist and sometimes by the printer.  Today, any Digital image prints on multiple materials, such as canvas, paper, aluminum, vinyl, fabric etc. with vivid details.  This is called an 'Art Reproduction' and is a duplicate or facsimile from the original.  These are offered as 'Limited Editions,' numbered and signed by the artist.
What is a Print on Canvas?
A print on canvas is a 'digitally scanned image' from an original artwork (oil, watercolor, acrylic, or any digital image) or a high-resolution film slide or large film transparency. Each print is color corrected, modified and cropped by the artist or technician.  Each image is printed one at a time on a special 'printable canvas and approved by a printer or the artist.  Giclee Canvas Prints are signed by the artist and dated.  Some artists do limited editions, which are signed and numbered and come with a dated letter of authenticity. 
This is called an 'Art Reproduction' and is a duplicate or facsimile from the original.  These are offered as 'Limited Editions,' numbered and signed by the artist.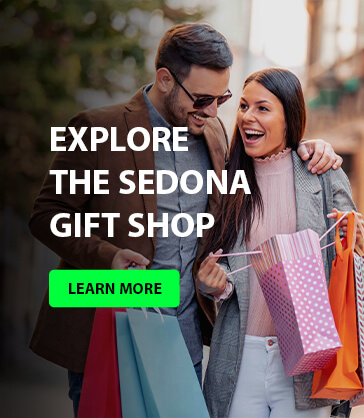 What is a Photography Print?
A photograph is taken by a photographer of a person, place or subject in a studio or on-location with a wide variety of photo equipment.  From large format gelatin film cameras to high-definition electronic digital/video cameras images are captured and stored on glass, film or on an electronic memory card. Years ago photographers would process in a chemical bath the captured images and print to paper or film reel. Most photos are copied into a digital format image via a computer program, like Photoshop and are modified, color altered, corrected, cropped and composited with other images by a Photographer, until the final desired image is attained. Finalized photos can be printed one at a time on paper, metal and canvas, or mass produced as needed. With the image in electronic format, it now can be duplicated, manipulated, modified, and transformed in many ways for the desired result.
The original images are stored on electronic drives as individual 'files' that can be converted into new media or recalled for further transformation.  Image quality is determined by the high-resolution of the original shot, the moment that was captured, as well as the program skills with which the photographer created the final image. Photo Metal Prints are printed one at a time on polished aluminum, which reflects light back out from the reflective surface through transparent inks.  The same is also done on glossy fine art paper.  Some Photographers decide to produce a 'limited edition' or control the numbers of images printed for the art market, to increase their market/investment value.  However, at this time, there is no set standard.  These 'Photo Reproduction' are made from the original film, glass, or digital image file.  This is considered an 'Art Reproduction' and is a duplicate or facsimile from the original. However, depending on the demand and reputation of the photographer, these are also offered in 'Limited Editions',  numbered and signed by the Photographer.
What is Commissioned (Wall) Art ?
An Original Watercolor Painting is created by hand by the artist, directly onto 140 – 300 lb Arches Watercolor Paper, using the finest Archival pigments available.
An Original Oil or Acrylic Painting is created on Masonite Board, or Gesso Canvas stretched over a wood frame.
Other Originals are; Photographs, Reduction Prints, Mono-Prints, Lino-Cut, Etchings, Dry-point, Wood-Cuts, or Pencil, Pastel, Crayon and Mixed-media Drawing on Paper or substrate.
The content, style, color and size of the work, agreed upon in an initial discussion with a simple question and answer interview.  In this way, the artist gets a clear idea of your personal preferences and the important elements such as subject, color, personal preferences.  The artist would like to know if a specific place, setting, object or person, incorporated into the design and composition of the final work.  Commissions can be created from photographs, personal items, or abstract  ideas. Some artists, request examples of elements or request photos of items, places, or people.  For a portrait, it is typical for an artist to paint or sketch the subject 'live', but not always.  The setting or environment relating to the subject matter is determined cooperatively by the artist and client. A commission can be a collaboration, or not.  All depends on what is negotiated prior to the agreement. This creates a highly personal and unique experience for both client and artist.  It is also a binding contract and commitment between the individual parties. 
Before the work is started it is customary to make sketches and sound out ideas. Once the concept is finalized, the client should pay a non-refundable 1/3 payment which is included in the final cost of the work. 
Conservation and Investment of ART
All paintings are susceptible to airborne grease, smoke, and dust and moisture so all types of paintings can deteriorate over time.  Most artist's today use pigments and materials designed for archival purposes and ALL pigments and inks are rated and tested for light fastness, quality, and durability. This ensures long life and retention of some investment value.  
All Original Fine Art, oil paintings, and mixed media, should be under glass, museum glass, or plexi-glass to retain a high investment value.  Some small sculptures and carved organic pieces should be under glass or in a case to preserve the integrity of the work. Museums control the humidity and environments carefully.  All art pieces require regular dusting, and professional cleaning every 2- 5 years.  Paper, and multi-media works need to be inspected for insect activity. Bronze, stone, ceramics, and plastics are susceptible to natural and manmade acids, and corrosives in the environment.
All types of original paintings, sealed reproduction prints, canvas, and photos, are susceptible to airborne grease, smoke, and dust in a home or restaurant environment.  All deteriorate over time and fade more so when placed in direct sunlight, ultra-violet light sources, or in smoke and high odor environments.  The pigments used by professional artist's and reproduction printer's materials are rated and then tested for light-fastness.  All stand up equally well. 
As a rule:  NO ORIGINAL ART, NO REPODUCTIONS, or PHOTOGRAPHS should ever be placed in direct sunlight.  All Artist Pigments, Dyes and Inks deteriorate from UV light regardless.  To retain light-fastness and image quality, always frame the artwork under UV glass or UV plexi-glass to reduce deterioration and fading.
There is endless debate about What is Art? This article at least gives a basic over view if the processes involved.  There is valuable information about these subject on the web, or can be provided by the artist or printer.
Copyright  mary@helsaple.com 2000