By the Red Rose Inspiration For Animals Team
Sedona AZ (March 6, 2016) – Red Rose Inspiration for Animals originated as promoting quality art and craft shows exclusively in West Sedona for animal rescue since the fall of 2009.   Through the concept of promoting artists they expanded and opened a thrift store and artist boutique called the Red Rose Thriftique in the Bell Rock Plaza in Village of Oak Creek and a pop up store called Red Rose Re-Tails Thrift at 841 S. Main Street in Cottonwood. 
As they are entering their 7 year of promoting shows that benefit homeless and abandoned animals of the Verde Valley through their efforts with the second show of the season on March 12 and 13th from 10:00 am – 5:00 pm.    
With truly talented artists that participate in the Red Rose shows you can find everything from handmade soaps, jewelry, metal works, paintings, glass art and more.    This particular show Red Rose is proud to showcase many fine artists including Karen Hammer of Crimson Fairy, Moraine Windham of Luminous Glass Art, Maria Lasia of Sedona Jewelry, and is now showcasing a variety of live music performers throughout the weekend and season.
One very special female artist that is inspired by the love of animals will be at the upcoming show. Red Rose is proud to promote is June Payne Hart.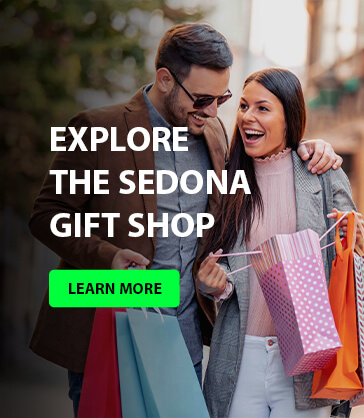 June Payne Hart an English wildlife artist who painted the family cat with thick green paint at the age of three has blossomed into a talented artist who calls Sedona her home since 1980.  June was the youngest student to be accepted to study art at the Birmingham College of Art in her native England.   Her love for nature and all God's creatures provided the reason for painting these types of subjects.  Her early paintings were sold in the English and European markets.   She fell in love with all the beauty of the Southwest, and spent hours sketching the desert wildlife.   She has received many awards for her work in native England, Europe and the United States.   Her paintings are often sold prior to completion and hang in private collections worldwide, including the British Royal Family.  Much of Hart's art work is licensed to companies for greeting cards, cross stitch, puzzles, and collector Plates, fabric design and various other products.
The events continue to exclusively take place at the parking lot of the Olde Sedona Bar and Grill at 1405 W. Highway 89A, Sedona.  Free parking and admission.  Not affiliated with any other shows in town and all proceeds from the event go to benefit programs created by Red Rose Inspiration For Animals a 501c3 based in Sedona. 
 Come out for a fun filled weekend with the most talented artist, live music, free parking, admission and support animal rescue!  For additional information visit Red Rose Inspiration for Animals on Facebook or the website at www.redroseinspiration.org